Don't just take our word for it—see what our alumni are doing!
Since 1931, Ringling College of Art and Design has been inspiring and shaping emerging creative leaders. We have the professional resources, connections, and faculty to support you in whatever your creative goal may be, whether that is becoming the Illustration major who will go on to produce Oscar-winning shorts or the Motion Design student who launches their career at Nickelodeon, we are here to help you make that fantasy a reality.
See for yourself! Scroll below to follow some of the unbelievable paths of our extraordinary alumni. We are all over the globe, discovering new frontiers, and winning all kinds of awards and honors. We are directing multinational brands and launching professional studios. We are behind the scenes and in front of the camera. We are the leaders of today's creative economy, and we are making a difference.
See more of our extraordinary alumni honored on the Ringling College Alumni Honor Wall.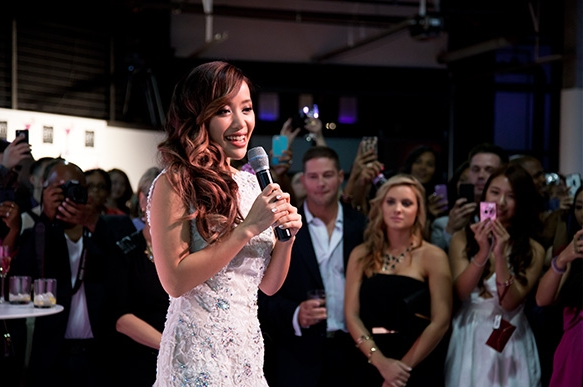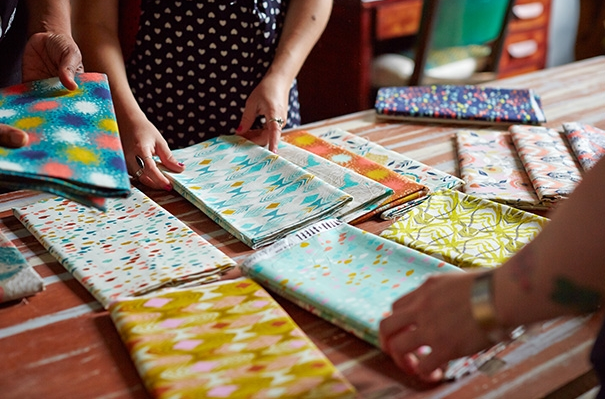 Our alumni are everywhere
Our alumni are defining success in their industries.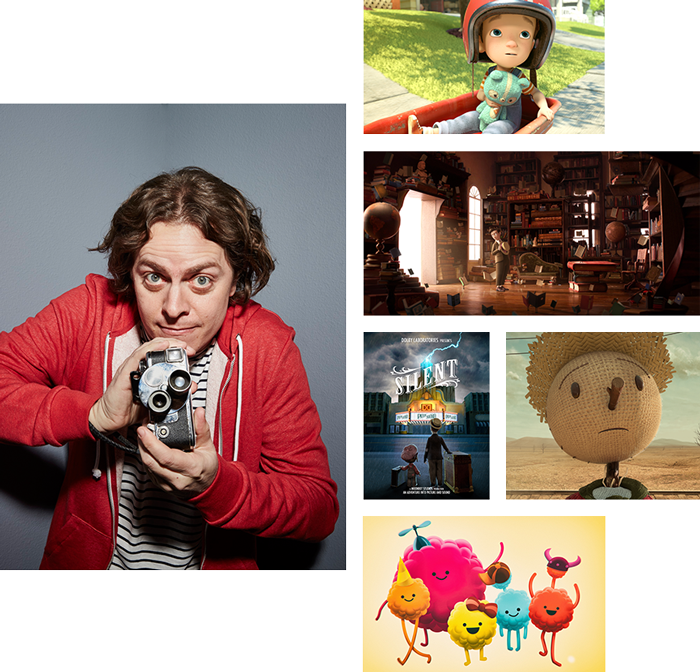 Brandon Oldenburg is an award-winning illustrator, designer, sculptor and film director. After co-founding Moonbot Studios in Shreveport, Louisiana, he won an Academy Award® for The Fantastic Flying Books of Mr. Morris Lessmore, an animated short film about the curative powers of story.
He has also received an Emmy Award for his directorial work on The Scarecrow, a film and game experience for Chipotle Mexican Grill, which garnered over 14 million views on YouTube. His other recent film projects include an Annie Award nominated short based on Edgar Allan Poe's poem, The Raven; a Emmy Award winning film collaboration with Dolby Laboratories featuring Mr. Morris Lessmore, Silent and a film adaptation of The Numberlys, a Webby Award winning app and bestselling picture book published by Moonbot Studios. Alongside Moonbot co-founder, William Joyce, Oldenburg is the co-host of TCM Movie Camp, a new program on Turner Classic Movies created to foster a love of classic movies and filmmaking in young audiences.
Oldenburg's illustrations have graced the covers of prestigious authors' books such as Elmore Leonard and Michael Chabon. In 2010, Oldenburg was honored with the Distinguished Alumni of the Year from Ringling College of Art and Design, where he received his BFA in Illustration in 1995 and serves on the Board of Trustees.
Patrick Osborne, a computer animation major from Ringling, is an award-winning animator and film director. Patrick joined the Walt Disney Animation Studios in 2008 as an animator working on big-budget films such as Wreck-It Ralph and Tangled. There, he won his first Oscar in 2012 as part of the team that created the Oscar-winning short Paperman.
This work earned him the dream job of co-head of animation for Big Hero 6, but Patrick instead pitched his idea for Feast, a short animation project he'd been working on independently for years. Once he got the approval to proceed, Patrick gave up his position on Big Hero 6. And his passion and risk paid off: Patrick won the 2015 Academy Award for Best Animated Short Film for his debut directorial work on Feast. Currently, Patrick is in the process of starting up his own studio, Paid Time Off.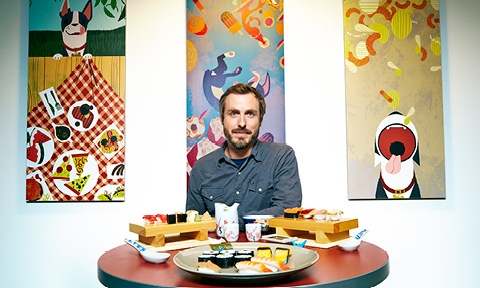 Today's leaders started just like you – finding their path and making it work. Let their stories inspire you!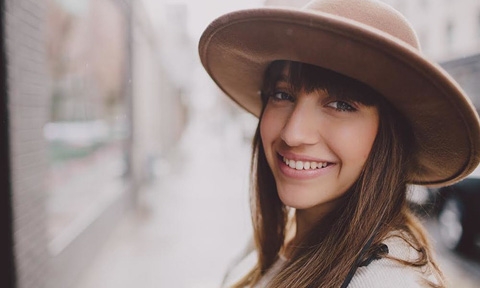 Google Material Design Team
Motion Designer
Sharon Harris took every opportunity available to hone and practice her motion design skills while studying at Ringling College. In addition to interning in New York, Sharon worked with external clients and on-campus departments as a motion designer in the Ringling College Design Center. By the time she graduated she had experience working in a professional environment on interactive and conceptual projects in print, video, and web.
"Majoring in Motion Design was the best decision of my life. I was constantly learning and creatively challenged in all my classes. Working in class projects with real clients, different people, and tight deadlines definitely prepared me for my career. I was able to meet my deadlines, communicate clearly with the client and my team, and be able to execute the work I was expected to deliver. My time at Ringling definitely helped prepare me on a few key areas to get started in the industry."
Jason Letkiewicz is an Emmy nominated director, writer, and editor currently living in NYC. His work has been featured in Variety, The Hollywood Reporter, Vanity Fair, Rolling Stone, The Washington Post, CBS News, ABC News, and Buzzfeed. But most importantly it has been torn apart by The Onion. Jason majored in Film at Ringling, after years of touring the country with his band. As a senior and with the support of the Film program, Jason directed a music video for his former band that debuted at number one on MTV.com. Today he's using his film degree as a writer and director at MTV.
"The media landscape is changing faster than ever, and because Ringling is one of the newest and most nimble film schools, they are best equipped to prepare future creatives for whatever world they will be entering when they graduate. Even if you have what it takes, this is not an industry where doors just open for you. Sometimes you have to charm your way in, and other times you just have to break down the door."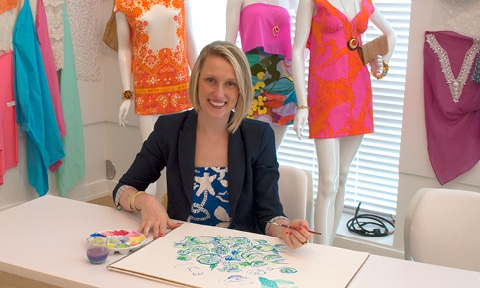 Lilly Pulitzer
Sr. Associate Designer
While Caroline was growing up, she was constantly drawing and painting. Her passion brought her to Ringling, where she originally intended to pursue animation. She soon learned that her interests were in design and illustration. Shortly before graduation, a creative recruiter for Lilly Pulitzer met Caroline on campus and immediately offered her a job. Today, she balances her professional work as a textile designer with her personal work in her favorite medium—cut paper. 
"Ringling actually introduced me to my current role as a print designer at Lilly Pulitzer. I love that I get to be creative in everything we do. From creating the actual textiles, to traveling to new stores and custom painting the dressing rooms and sales floor. I love that everything here is artistic and has a unique feel to it."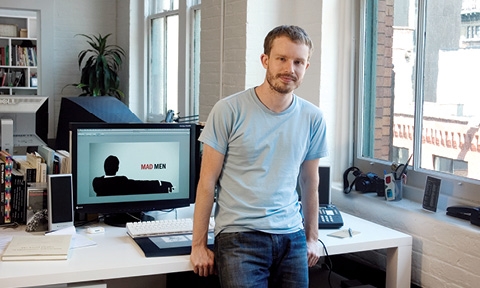 Imaginary Forces
Designer
Jeremy Cox, a graphic design major at Ringling, is currently a designer, animator, and art director at Imaginary Forces, a production company and design studio with offices in LA and New York. Here, he works on an array of projects ranging from movie titles to TV ads, using and honing his skills in storyboarding, logo design, typographic design, and final 2D or 3D animation.
Earlier this year, he and the Imaginary Forces team took home the Creative Arts Emmy for Main Title Design for their work on the critically acclaimed series, Manhattan. But this is not Jeremy's first taste of recognition; his work can be seen in main titles such as Mad Men, Boardwalk Empire, and Terminator: Salvation. In addition to his recent win, he has earned Emmy nominations for his work on the main titles of Human Target and Rubicon.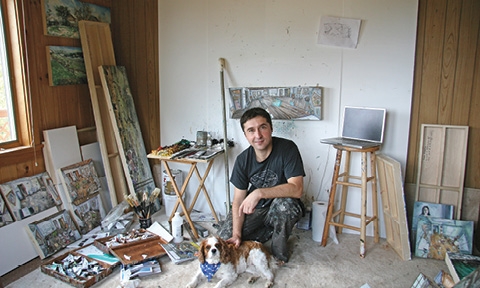 In 2003, Amer Kobaslija graduated from Ringling College with a BFA in painting and printmaking and went on to earn his MFA in painting at Montclair State University in New Jersey. He then launched a career as a successful artist, represented by galleries in Los Angeles, San Francisco, New York and Paris, and his works have been reviewed and printed in publications such as The New York Times, Art in America, ArtNews, New York Magazine, and The San Francisco Chronicle. 
In 2013, Amer was awarded a prestigious fellowship by the 2013 John Simon Guggenheim Memorial Foundation, selected from a group of 3,000 applicants for his on-going project painting the earthquake and tsunami-devastated town of Kesennuma, Japan, and its reconstruction. Currently, Amer also teaches at Gettysburg College and lives with his wife, Akiko, and their puppy, Tito, in New York City.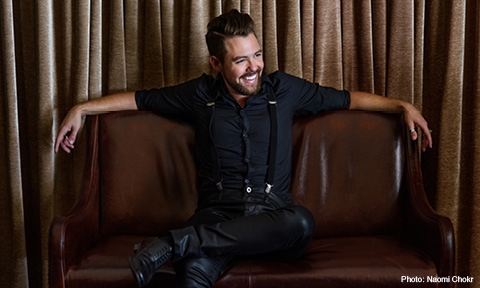 Matthew Holler Photography
Founder
"Ringling College of Art and Design provided me with a wealth of information to advance my abilities as an artist and allowed me to focus on what I love as a photographer. I created bonds with my classmates, professors, and the community that lasted beyond graduation. Our professors encouraged us to get out into the community and work with people, and they didn't coddle us. We knew we were heading out into the real world, and how hard that can be, but we also knew we had a strong safety net behind us. But the core of being a student at Ringling is education. You have to fully commit yourself to the work, the education, and all the insanity that comes along with it. The feeling is incredibly rewarding."
Matthew is currently working as a fashion and portrait photographer based out of NYC and FL.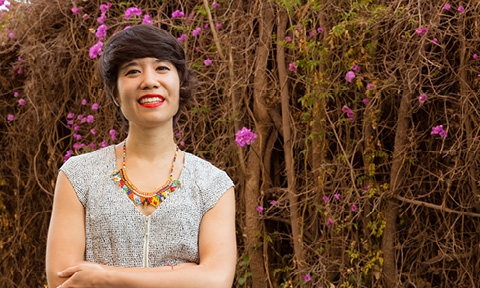 Walt Disney Studios
Production Asst. of Animation
Working at Disney was Sarah Chunghee Kambara's goal during her final two years at Ringling. She was in close contact with her recruiter there and runner-up for a production management internship for two summers in a row. Sarah accepted internship opportunities at Fivestone Studios in Nashville, TN, during the summer of 2012, and at Jib Jab Media in Venice, CA, during the summer of 2013. But her heart belonged to Disney. When she requested a tour of Walt Disney Animation Studio in December 2013, she was surprised by a phone call from her recruiter asking if she could participate in an interview when she visited. That's when the magic happened. Sarah was offered a job as production assistant two weeks before she graduated and found herself working in the lighting department for Disney's animated film Big Hero 6.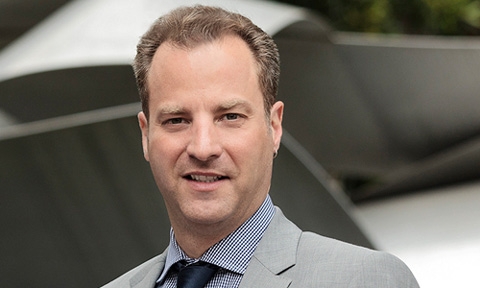 Huntsman Architectural Group
President & CEO
With a focus on the power of design to enhance well-being, community, and productivity, Sascha Wagner, IIDA, is a recognized leader in the field of commercial interior design. At Huntsman Architectural Group, Sascha works with emerging tech firms as well as established companies including Pixar, Lucasfilm, Dolby, and Google. As a LEED® Accredited Professional, Sascha integrates sustainable design into all aspects of the project process. His award-winning projects and articles on design practice have been published in Interior Design, Contract, Urban Land, College Planning & Design, and IIDA Perspective, as well as numerous industry blogs.
"Our Ringling instructors taught us that design is a passion as well as a business: to succeed, you need creative ability, but also a disciplined and rigorous process. Being surrounded by incredibly talented classmates from varying disciplines inspired me to push my creative limits."
For over a decade, Pixar has visited the Ringling College campus annually, doing artist and recruiter presentations and reviewing student portfolios.
Today, more than 24 Ringling alumni now work at Pixar.
Pixar representatives participate in class critiques, attend student exhibitions, and even provide special exclusive screenings of some of the company's most iconic films. The company's recruiters say the Ringling campus possesses a special energy they find nowhere else.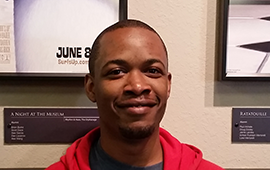 "My role is to first help visualize the script. I get to turn words into pictures to help communicate what the director wants. It's so rewarding to contribute ideas to films that are enjoyed around the world."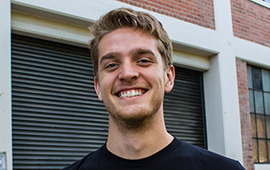 "Going from being a recent college graduate to an intern to a full-time Pixar employee was unbelievably smooth thanks to the great people here. I love the company culture and the team-oriented mentality."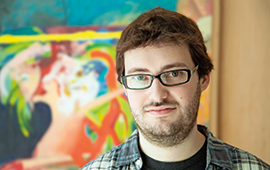 "I love working with some of the most talented artists in the world, helping the director realize his or her vision. Plus, you can't beat playing a round of ping pong in the company atrium."
"We always enjoy our recruiting trips to Ringling. Meeting with such a talented pool of seniors is refreshing and inspiring. The students that we've had the opportunity to hire at Wieden+Kennedy are some of the most hard-working, dedicated, and capable of any recent graduates around. Ringling instills an incredible work ethic in their students and does a great job preparing them for the real world. They immediately fit into the fast-paced life of advertising with a great balance of humility, confidence, and passion."
-Lis Moran, Studio Manager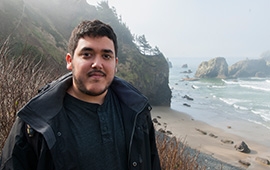 "My role is to first help visualize the script. I get to turn words into pictures to help communicate what the director wants. It's so rewarding to contribute ideas to films that are enjoyed around the world."
"Going from being a recent college graduate to an intern to a full-time Pixar employee was unbelievably smooth thanks to the great people here. I love the company culture and the team-oriented mentality."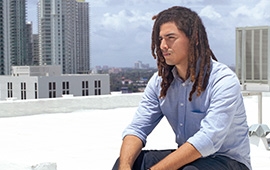 Motion Designer + Prototyping Creative
"I love working with some of the most talented artists in the world, helping the director realize his or her vision. Plus, you can't beat playing a round of ping pong in the company atrium."
Based in San Francisco, Gensler is widely recognized as the world's leading collaborative design firm and has represented 2,390 clients in 114 countries. Ringling College graduates work in many of the company's 46 worldwide offices, part of an incredibly diverse team whose number one goal is to meet client needs. From wine bottle labels to the tallest building in China, Gensler's work spans a variety of project types, communities, and disciplines, and the company turns to Ringling because it is always looking for candidates eager to join a company that fosters a feeling of creative urgency. Gensler encourages experimentation, reinvention, and adventure in order to make the everyday exceptional.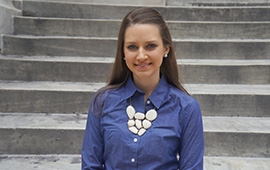 "Everyone brings something different to the table at Gensler. From intern to junior designer, I have always felt like a valuable asset, and I love that the company encourages me to continue to learn and grow as a designer."
"What we produce has such a positive effect on people's everyday life. And I get to constantly push my creative boundaries in an environment that is collaborative and supportive. That's key to great design."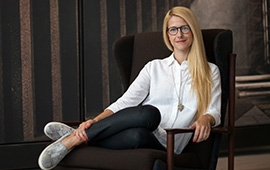 "At Gensler, all ideas are created equal. I am never afraid to jump in and contribute, which has given me the opportunity to be really hands-on from the moment I came into the office."
These global creative giants recruit from Ringling College year after year!
Recruiters from major creative companies like Electronic Arts, Disney, and Hasbro often discover our talented students and alumni through internships and experiential learning opportunities, like the Collaboratory, ART Network, and the Design Center.
"When we see the Ringling degree attached to a candidate, we immediately take notice."
-EA recruiter
Electronic Arts, one of the leading interactive entertainment companies in the world, looks to Ringling College for the latest and greatest in creative talent. Currently, EA employs 31 Ringling students and alumni as lead character animators, concept artists, illustrators, interface designers, and more. Every year sends recruiters to campus because they know our Game Art and Computer Animation programs are among the best in the world.
"We have been recruiting from Ringling for 20 years now. A large percentage of our staff are Ringling alumni, and we appreciate the quality of the people we get from the school."  
– Mike Sullivan, Disney Design Group
Ringling alumni and students work with Disney in an incredible array of capacities, through The Walt Disney Company, Walt Disney Animation Studio, Walt Disney World, and more! 
"This school is doing an amazing job preparing students for a great career…I'm blown away by Ringling's level of talent, the professionalism of its staff, the great instructors, and the fantastic creative energy."
– Marc Millspaugh, Vice President
Today, Hasbro employs 28 Ringling graduates, 18 of which are long-term employees who have remained with the company for many years. Selected by Fortune Magazine as one of the "100 Best Companies to For" for three years running, Hasbro continues to recruit creative talent from Ringling College year after year. In fact, last year, Hasbro was named Ringling College's Recruiter of the Year after hiring nine graduates.
Are you an alumni and want to reconnect with Ringling?