Lunchtime talks by the Center for Career Services
Food for Thought is a multi-week lecture series on career-building topics. This year's lectures revolve around the theme of connection.
All lectures are held over lunchtime, so please bring a lunch.
Wednesdays
11:30 am – 12:15 pm
Goldstein Library 113
All talks are hybrid: both in-person and via Zoom.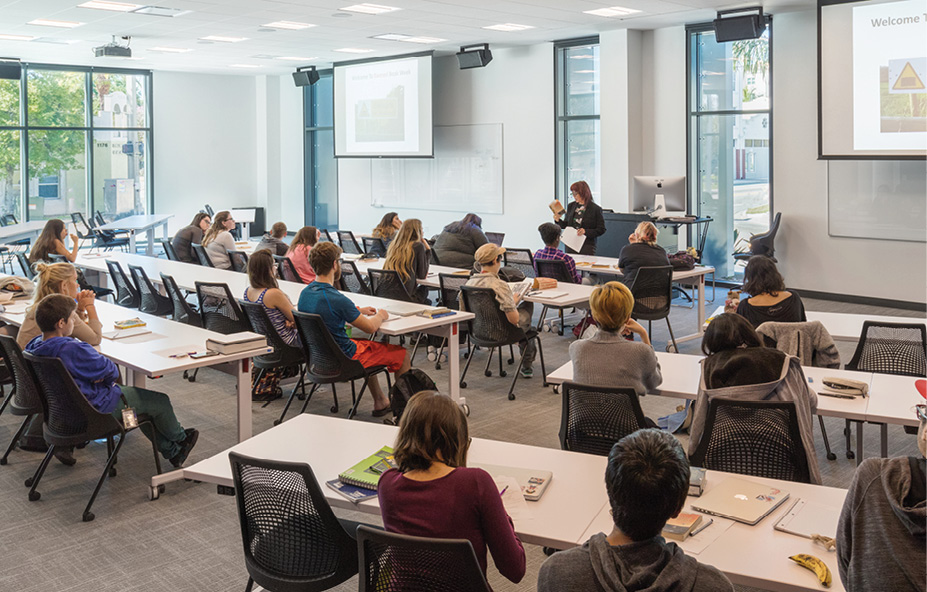 Food 4 Thought 2021 Overview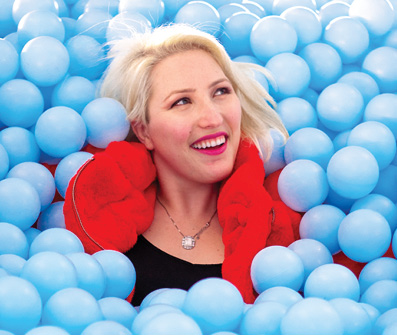 9/15 Connected to Ringling!
Digital Content Producer, On Air Talent, and Production Manager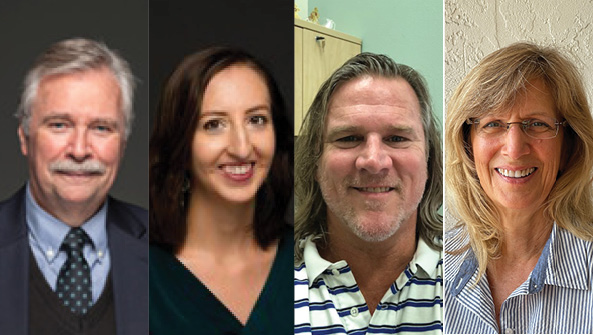 9/22 Connect with Career Services
Center for Career Services Staff
Charles, Alejandra, Rew, Cyndi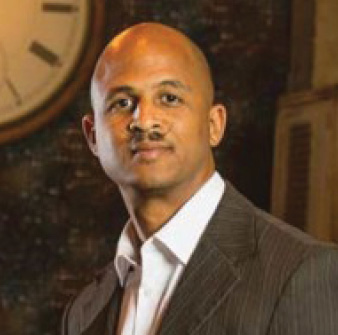 9/29 Connect with Your Community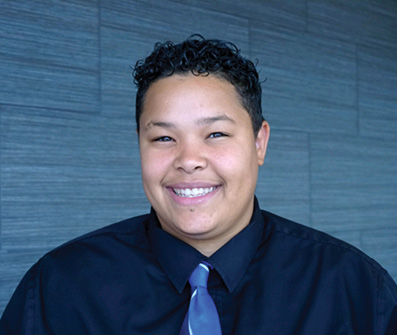 10/6 Connect with the Center for Diversity
& Inclusion
Yoleidy Rosario-Hernandez
Center for Diversity & Inclusion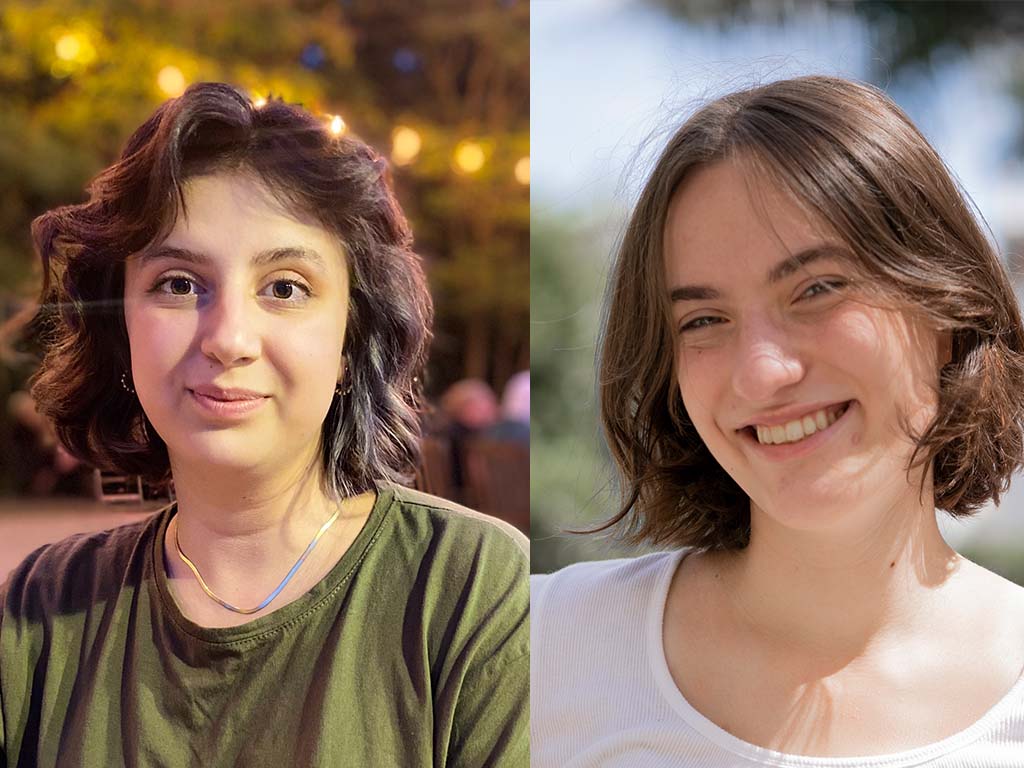 10/20 Connect with Cultures
Shpresa Mehmeti, Milena Montero
International Cultures Club
(Student Organization)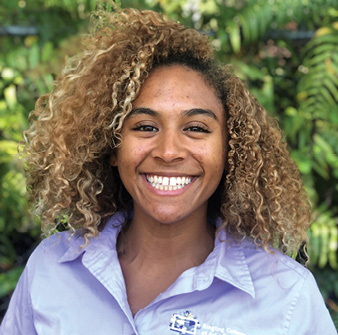 10/27 Connect through Communication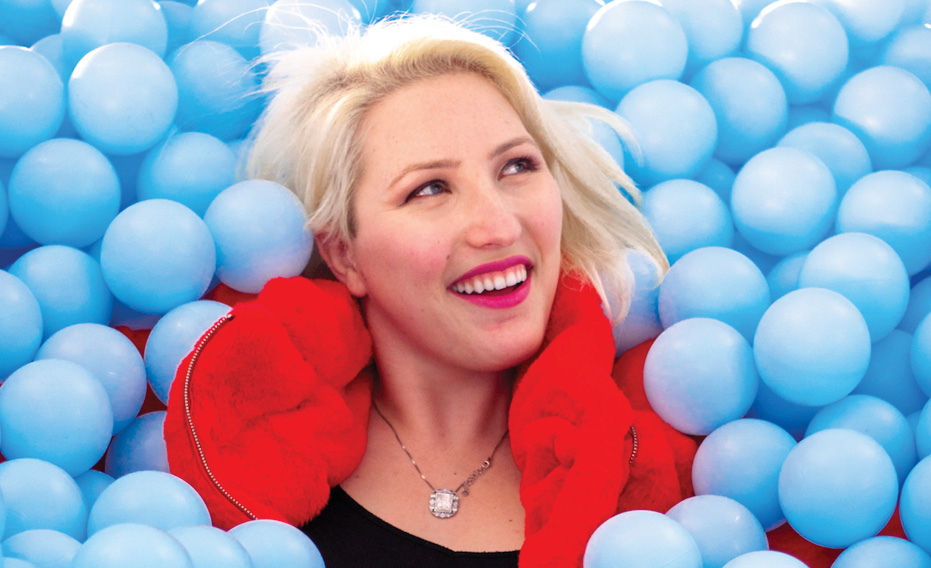 Wednesday, 9/15/2021
11:30 am – 12:15 pm
Goldstein Library 113

Connected to Ringling!
Dania Hammad
It's what you know and who you know! Tips on making genuine connections in your industry.
You're a talented artist with a top tier education, so why does it feel like no one is responding to your emails? Whether you're in school trying to secure an internship or on the cusp of graduating and looking for job opportunities, it can be a challenge trying to make the right connections. During her time at Ringling College, Dania Hammad, Illustration class of '16, discovered that sometimes if you want to stand out from the crowd you have to get… creative! In this presentation, Dania will talk about her experience at Ringling College and how she created her first paid opportunity during her junior year with a famous actor, navigated the world of New York City's Film and Television Industry, and some unique and bold ways you can connect with employers and influencers! 
Digital Content Producer, On Air Talent, and Production Manager
doseofdania@gmail.com


Colorful, Creative, and Connected are three words that describe Dania Hammad.
An Illustration major who graduated from Ringling College of Art and Design in 2016, Dania is a multi-hyphenate with expertise in film production, social media, and art direction. Dania began working as a digital content creator during her junior year at Ringling when she was tapped by actor Adrian Grenier to create the official logo for his global organization, The Lonely Whale Foundation. During her time at Ringling she also became the on-air host for ART Network producing episodes for the popular YouTube series Going Up! interviewing celebrity guests like Mark Ruffalo, Kevin Smith, and Sissy Spacek.
After college, Dania spent five years in New York City working in television on the Golden Globe Winning series Mozart in the Jungle and the Starz series POWER. At the same time she created her own company, Dose of Dania Productions, producing viral video content for companies like IBM and Microsoft.
Her work has taken her all over the United States documenting music festivals like Bonnaroo and covering the Sundance and Tribeca Film Festivals as an entertainment writer. Post-pandemic, Dania is looking for her next adventure!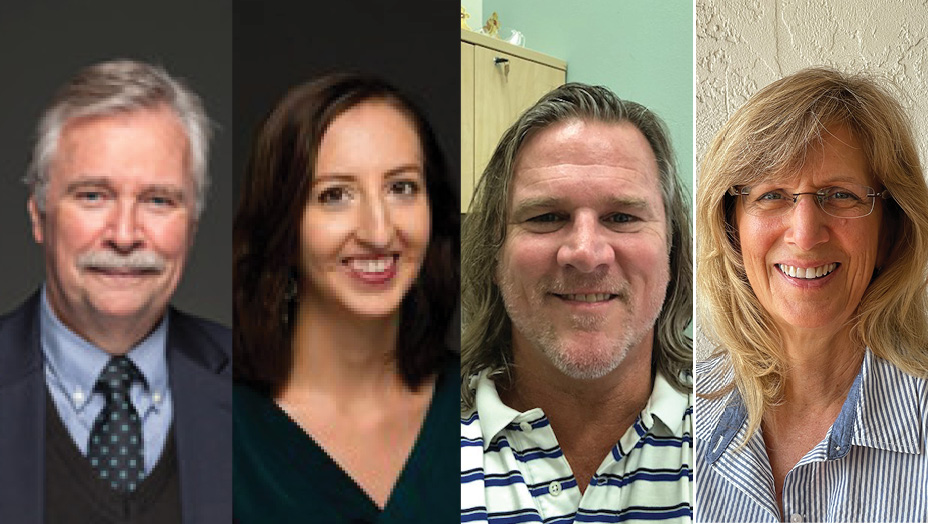 Wednesday, 9/22/2021
11:30 am – 12:15 pm
Goldstein Library 113

Connect with Career Services
Charles, Alejandra, Rew, Cyndi
Students, Alumni, Faculty, Employers, Resources… Career
Counselors are all about connections!

Connect and learn what CCS can do for you. We'll share resources that you don't want to miss.
Meet Charles Kovacs, Director of Career Services, Cyndi Flanagan, Associate Director, Alejandra Lance-Henterly, Associate Director, Rew Woodruff, Associate Director, and the student peer advisors who work in the Center for Career Services.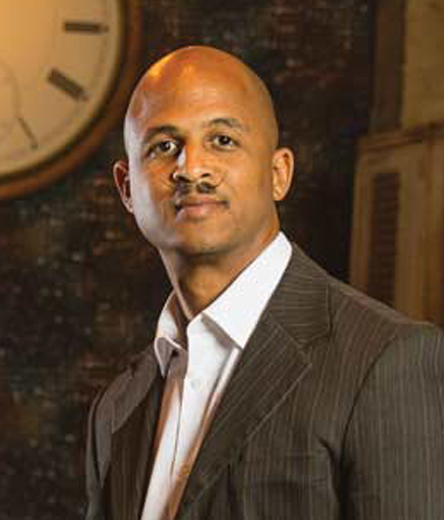 Wednesday, 9/29/2021
11:30 am – 12:15 pm
Larry Thompson Academic Center – Auditorium – 102

Connect with Your Community
Andrew Martineau
Connecting people, ideas, community, and opportunity.

Explore opportunities that are available in your community. There are hidden gems everywhere!
Andrew Martineau is best described as Chief Creative Altruist in a variety of genres including; film / fine art / design / retail / music / technology / architecture / food / fashion / beauty. He is partner and co-founder of several organizations including (but not limited to) UniteUs Group, Art Fort Lauderdale, Fort Lauderdale Art & Design Week, and Zero Empty Spaces (with a location in Sarasota).
Utilizing a wealth of industry experience, creativity, and the desire to connect people and unite communities, Andrew creates and markets opportunities that benefit businesses by way of notoriety, innovation, and profit. 
Wednesday, 10/06/2021
11:30 am – 12:15 pm
Goldstein Library 113

Connect with the Center for Diversity & Inclusion


Yoleidy Rosario-Hernandez



Connecting to the Center and exploring diversity, equity, and inclusion (DEI) in the workplace.

In today's business world, diversity, equity, and inclusion have become a priority. Thus, this workshop will focus on strategies to assess whether potential employers are truly committed to DEI efforts, successfully demonstrate your commitment to diversity as a job candidate in your resume and interviews, and explore techniques to excel in cross-cultural team environments.
Yoleidy Rosario-Hernandez is an Afro-Dominican and Tainx trans educator, diversity consultant, and performing artist who utilizes the pronouns Ze, Zir, Zirs. Rosario implements and facilitates intercultural and intersectional programs and initiatives, trainings and workshops that address important social justice issues through the interdisciplinary investigation of indigenous and diasporic cultures, histories, narratives, and healing through the arts. Rosario has recently joined the Ringling College of Art and Design team as the new Associate Dean of Students and Director of Diversity and Inclusion, in order to establish Ringling's new Center for Diversity and Inclusion. Rosario is also the Founder of Mosaic Movements, a diversity, equity, and inclusion consulting and arts organization.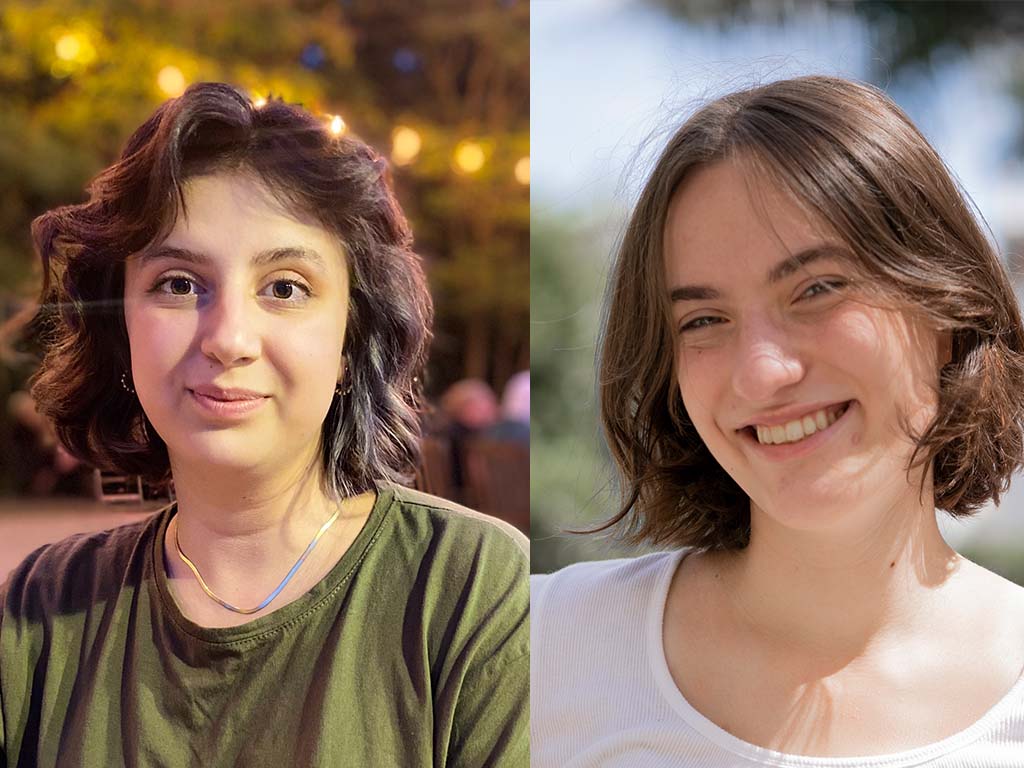 Wednesday, 10/20/2021
11:30 am – 12:15 pm
Goldstein Library 113

Connect with Cultures
Shpresa Mehmeti, Milena Montero
Discussing the importance of multicultural collaboration in a globalized world.
Our personal and professional development requires the creation of a network of connections with current employers, educators, and supervisors. On the other hand, we sometimes tend to forget the importance of networking with our classmates. The peers we share classes with will likely become our co-workers, employers, employees, and most importantly, a connection to the workplace or industry we aspire to be part of. Ringling College is host to hundreds of students from all over the world, allowing us to create long-lasting connections around the globe. Join our presentation to learn more about how to connect and collaborate with your peers from different cultures!
Shpresa Mehmeti was born and raised in Kosovo, Europe. She is a junior studying Business of Art and Design at Ringling College of Art and Design. From a very young age Shpresa had many interests; she was a chess champion in high school, was part of the Astronomy Club of Kosovo, and was an active member of her community. She left Kosovo at the age of 17 to pursue her studies at the UWC Mostar, Bosnia and Herzegovina. In the past two years as a Ringling student, she was the International Cultures Club President, was awarded a few scholarships in addition to "The Emerging Leader of the Year" award. In the future, she plans to join the Flower Industry and start her own business.

Milena Montero was born and raised in Buenos Aires, Argentina. Milena is the current President of the International Cultures Club (ICC) at Ringling College of Art and Design. The ICC is a student-led organization that celebrates and promotes international diversity and understanding on campus through the organization of cultural and educational events. As a sophomore Film student with a Branded Entertainment emphasis, Milena aspires to create content that provokes thought, inspires action, and empowers others. In 2018, she was awarded a two-year scholarship to study at United World College (UWC) Changshu China, where she pursued the International Baccalaureate Diploma. As a Davis UWC Scholar at Ringling College, Milena aims to be involved in projects that raise awareness and promote diversity in front and behind the camera.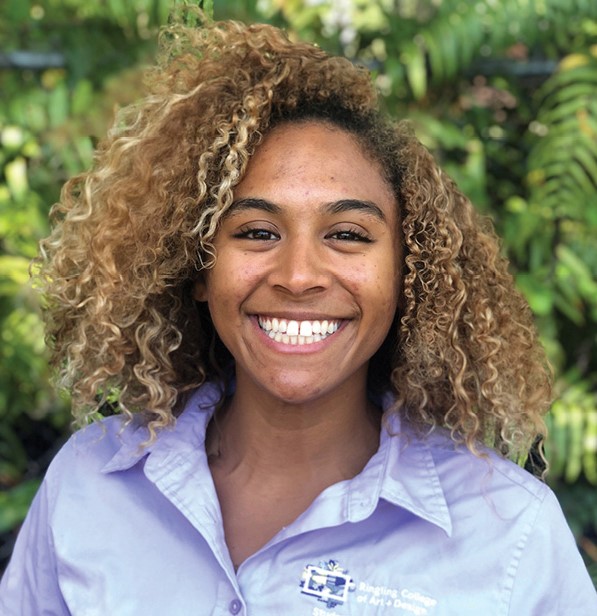 Wednesday, 10/27/2021
11:30 am – 12:15 pm
Goldstein Library 113

Connect through Communication
Candice L. Johnson, M.Ed.
Successful collaboration in a team setting.
Come explore communication styles and how to utilize yours successfully. Everyone works in a team and it is important to understand how communication plays a role in the dynamic.
Candice Johnson is the current Director of Student Activities and Leadership Development at Ringling College of Art and Design. She received a bachelor's of science in public health (BSPH) from the University of Miami in Coral Gables, FL and continued her studies as a master's student in education with a focus in student affairs administration and higher education at University of North Carolina at Greensboro. During Candice's time as a graduate student, she oversaw the Campus Activities Board on campus as well as supervised the programming assistants in the Campus Activities and Programs office. Candice worked as an intern at SUNY Downstate Medical School in Brooklyn, NY for residence and student life. Her professional career has been devoted to developing students of all backgrounds to achieve their potential and grow as individuals. Candice hopes to encourage students to celebrate and embrace diversity of opinions and individuals instead of allowing it to divide.