Dr. Larry R. Thompson
Dr. Larry R. Thompson has been the president of Ringling College of Art and Design since 1999. Prior to coming to Sarasota, Thompson was president and CEO of the Flint Cultural Center in Michigan and the founding director and CEO of the Rock and Roll Hall of Fame in Ohio. In his capacity as a lawyer, he also served as special assistant to the president of The Ohio State University.
During his tenure, Ringling College has grown from a small, local art and design school to one of the most well-known and highly regarded art and design colleges in the country and across the world.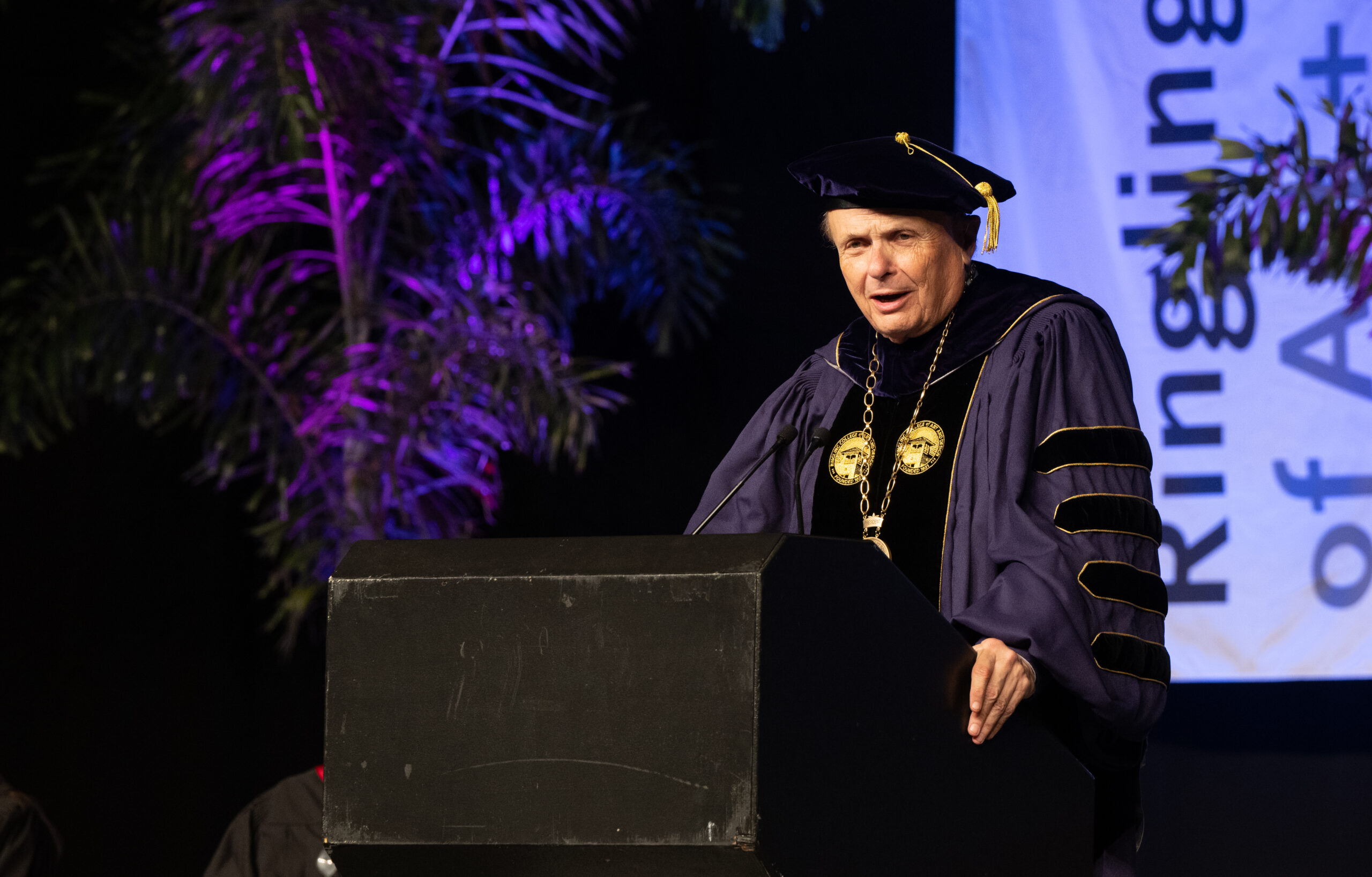 Welcome. I am honored to introduce you to Ringling College of Art and Design, a world-renowned art college that is poised to be THE pre-eminent art and design college worldwide.
Ringling College is a place for the world's most talented emerging artists, designers, and scholars. Here, we know that creative problem solvers and critical thinkers require a unique environment to reach their full potential, which is why we provide our students with an award-winning faculty, world-class facilities, and professional opportunities to learn and grow. We call it "The Ringling Effect."
The Ringling Effect can't be narrowed to one aspect of life at Ringling. No, it's a confluence of factors that result in the very best conditions for creative development, inspiration, and creative problem-solving. Our faculty, comprised of award-winning artists and designers who are passionate about their field, lead our students through the best practices in the industry, prompting them to ask questions, think globally, and take big, yet calculated, risks. Our studios, labs, and classrooms empower students to learn by making and doing, while developing their professional skills using best equipment and most advanced technology in the world. Our programs propel students from the classroom to the conference room by guaranteeing the opportunity to have actual, professional client projects for each and every student before graduation.
And we care. For the last 90 years, Ringling College has strived to create globally aware and socially responsible leaders of art and design. Companies today are looking for original, creative solutions to make the world a better place and address the major challenges of our time. That's why we instill the significance of creating work with value and meaning.
So join us. Join our elite group of forward-thinking, socially responsible artists and designers who are exceeding expectations in their industries and taking the world by storm. They are unafraid of risk and undeterred by failure. Join the ranks of our esteemed alumni raking in Emmys, ADDYs, Oscars, and Guggenheim Fellowships, and working at the top creative companies around the globe including Disney, Pixar, DreamWorks, Google, LinkedIn, Lilly Pulitzer, and so many more. Join a community defined by innovation, invention, opportunity, and possibility.
Bring your creativity and passion. We will help you master and apply it to the most creative, meaningful, and purpose-filled career you can imagine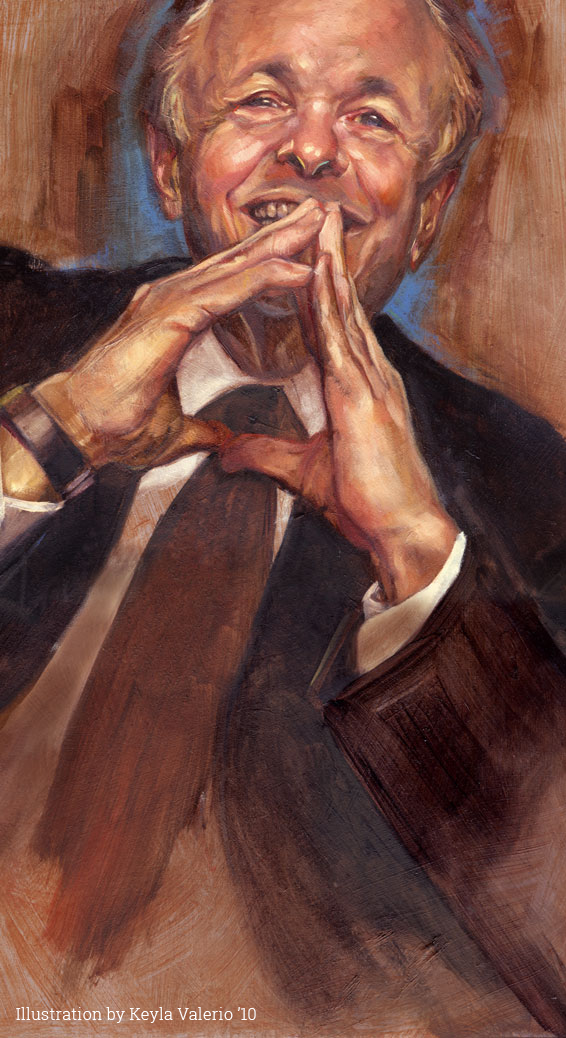 From the Desk of President Thompson
Dr. Thompson's column runs the fourth Saturday of each month, September-May in SRQ Magazine, a hyper-local publication covering Sarasota and Bradenton. Below is an archive of the columns Dr. Thompson has written for the monthly feature.