A Greener Campus Starts with You
Ringling College of Art and Design is committed to a green and sustainable future.
We believe that through education, collaboration, and creativity we can help make our campus and the world a cleaner, healthier, and brighter place to be.
But we can't do it alone! Learn more about what Ringling is doing every day to lessen our carbon footprint, and how you can help make a difference.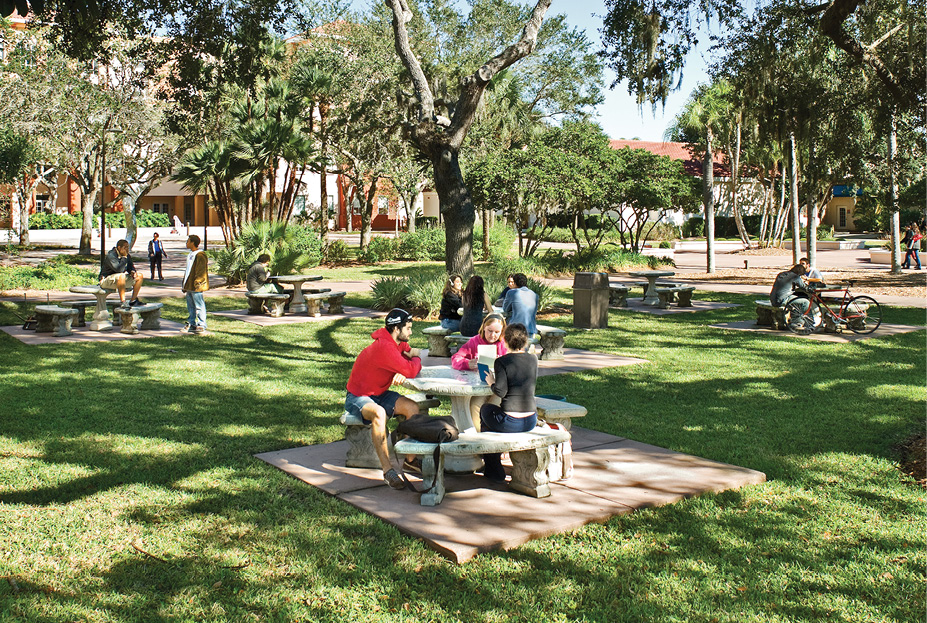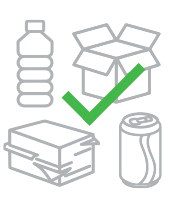 Recycle clean bottles, cans, paper, and cardboard.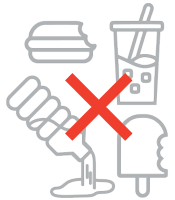 Keep food and liquid out of your recycling.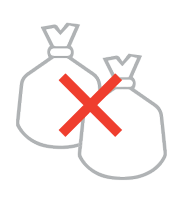 No loose plastic bags and no bagged recyclables.
Tips for successful recycling:
• Before you toss an item in the trash bin, stop and ask yourself if it's recyclable first
• Empty and flatten all cardboard items
• Drain beverages and food items from containers
• Place recycling in designated bins loose or in an old paper bag
This is one of the most important things to help your community recycle right:
Keep plastic bags out of the recycling.

Plastic Bottles & Containers


Glass Bottles & Containers


Flattened Cardboard & Paperboard

Chip Bags & Candy Wrappers

Flexible Packaging & Foil Containers

Foam Containers (Check Earth911.org for options)

Plastic Knives & Forks, Paper Towels/Paper Plates


Plastic Bags (Take plastic bags back to your local grocer)
Glass is infinitely recyclable.

We could be drinking out of recycled glass from ancient history!
Materials from a recycled glass bottle can go from the recycling bin back to the store shelf in as little as 30 days.
In the U.S., buildings account for:
38% of all CO2 emissions
13.6% of all potable water
(15 trillion gal. /year)
73% of U.S. electricity consumption
LEED projects are responsible for diverting over 80 million tons of waste from landfills.

Compared to the average commercial
building, LEED Gold buildings in the General Services Administration's portfolio consume a quarter less energy and generate 34% lower greenhouse gas emissions.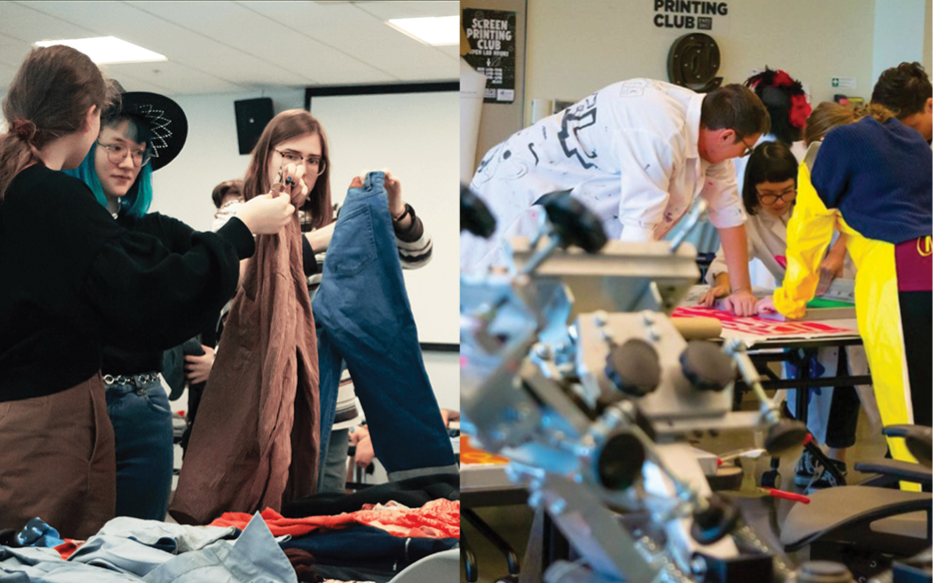 Green Ambassadors
Green Ambassadors is a Ringling College Student Club focused on campus-wide environmental awareness. We advocate for healthier and greener living for students and create spaces for community members to explore how art and design can play a role in creating a more sustainable world. We believe that creatives have the power to become agents of positive change, instead of catalysts for consumption and profit.
Download our recycling posters and door hangers.
Contact rcad.greenambassadors@gmail.com for more information.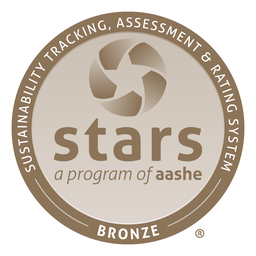 STARS is intended to engage and recognize the full spectrum of
colleges and universities—from community colleges to research
universities, and from institutions just starting their sustainability
programs to long-time campus sustainability leaders.

STARS encompasses long-term sustainability goals for already high-achieving institutions as well as entry points of recognition for institutions that are taking first steps toward sustainability.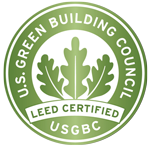 The LEED plaque on a building is a mark of quality and achievement in green building.

Leaders across the globe have made LEED the most widely used
green building rating system in the world with 1.85 million square
feet of construction space certifying every day. LEED certification
provides independent verification of a building or neighborhood's
green features, allowing for the design, construction, operations and maintenance of resource-efficient, high-performing, healthy, cost-effective buildings. LEED is the triple bottom line in action, benefiting people, planet and profit.

LEED certification means healthier, more productive places, reduced stress on the environment by encouraging energy and resourceefficient buildings, and savings from increased building value, higher lease rates and decreased utility costs. LEED-certified buildings will directly contribute $29.8 billion to U.S. GDP by 2018.
Gold
Larry R. Thompson Academic Center
Ann and Alfred Goldstein Hall
Silver
Alfred R. Goldstein Library
Richard and Barbara Basch Visual Arts Center
Greensboro Hall
Certified
Bridge Apartments