Leadership in a Global Community
Lunchtime talks by the Center for Career Services
Food for Thought is a multi-week lecture series on career-building topics. This year's lectures revolve around the theme of LEADERSHIP in a global community.
All lectures are held over lunchtime, so please bring a lunch.
Wednesdays
11:30 am – 12:15 pm
Locations Below
All talks are hybrid: both in-person and via Zoom.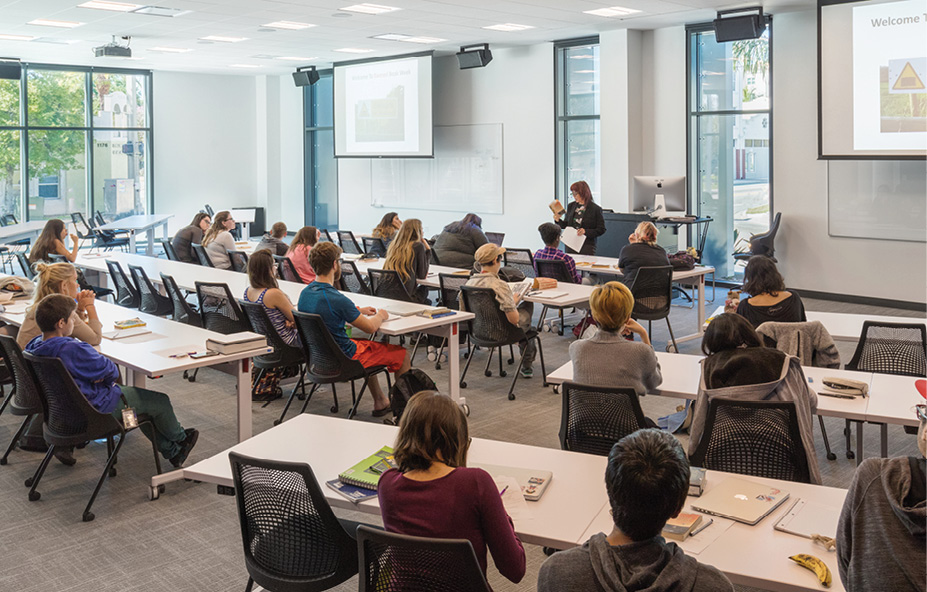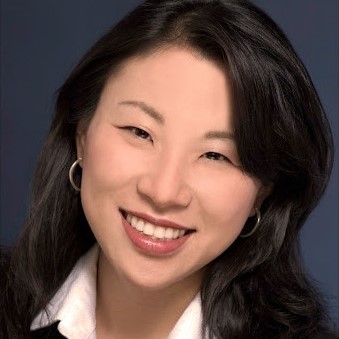 Wednesday, 9/7/2022  
11:30 am – 12:15 pm
Morganroth Auditorium
in the Larry R. Thompson Academic Center
or join via Zoom
Building Your FUTURE NOW: How to set yourself up for success with Margaret "Peggy" Kim, Founder and CEO, FUTURE NOW Media Foundation, Inc.
Meet with Founder and CEO of FUTURE NOW Media Foundation, Inc., and engage in a meaningful discussion about how to make sure you're set up for success in your career. 
Margaret "Peggy" Kim
Peabody and multi-award winning executive producer with a proven track record in producing critically acclaimed, high quality programs and ratings results. Seasoned programming and production executive in the media industry highly regarded as a strategic thinker, visionary, and team builder.
Peggy is the Founder and President of iSTAND Media, LLC and iSTANDtv, a content studio and creative incubator for young people (ages 18-34), who believe in the power of media and want to use that power for good. iSTANDtv's goal is to promote compelling stories that come from a perspective of hope and authenticity.
In 2017, Peggy created and produced the FUTURE NOW Media & Entertainment Conference as an initiative of iSTANDtv. The annual conference is the first of its kind, providing high potential college and graduate students from around the country unprecedented access and opportunity to connect with, learn from and be mentored by today's top industry executives, leaders and professionals. Later that year, Ms. Kim established the FUTURE NOW Media Foundation, Inc., a 501(c)3 nonprofit leadership incubator, whose mission is to raise up and equip the best and brightest future leaders in media.
Prior to establishing iSTAND and FUTURE NOW, Peggy was VP of Programming & Production at Alloy Media & Marketing, where she built AlloyTV, a multi-platform distribution network and content studio producing original fashion, music and pop culture entertainment for Millennial audiences.
In her previous position as Director of Programming and Executive Producer at The History Channel, she developed and oversaw 300+ hours of programming, managing multi-million dollar budgets and delivering hit series like Digging for the Truth, which attracted a younger audience, hailed unprecedented press coverage and defined a new era at the network. Her instinct and passion for great story-telling were honed in her prior production roles at MSNBC, Court TV, CBS New Productions, NBC Sports, NBC Olympic Unit, ABC Sports and ABC News.
Peggy's work has been recognized with the industry's top awards and honors, including the Peabody, Emmy, IDA, Cine Golden Eagle, Telly, Imagen, Gabriel, New York Festivals, Parents' Choice, and Prism awards for programs like Blood Diamonds, Rwanda - Do Scars Ever Fade?, Beyond the Da Vinci Code, Secrets of the Aegean Apocalypse, Conquest of America, LBJ vs. The Kennedys: Chasing Demons, Inside Pol Pot's Secret Prison, and more.
In 2005, she was named to CableFAX 100's Also Influential list ('Nobody embodies the youth movement at The History Channel more than Kim....'), and Cablevision Magazine called her a 'Woman to Watch.'
Peggy also teaches Technology Innovation and the Media at Pace University in NYC as an Adjunct Professor. She currently serves on the boards of Asbury University and OM USA, and is a founding member of Asian Americans in Media. She has served on the board of Women in Cable Telecommunications New York, and is a member of the Academy of Television Arts & Sciences, New York Women in Film & Television, National Association of Multi-ethnicity in Communications, International Documentary Association, and Asian American Journalists Association.
Peggy earned her Master's degree in International Affairs from Columbia University and Bachelor of Arts in Political Science from Williams College. For "Distinguished Achievement in the Arts & Entertainment Field," Williams College honored her with the 2007 Bicentennial Medal, one of the most significant honors bestowed by the College.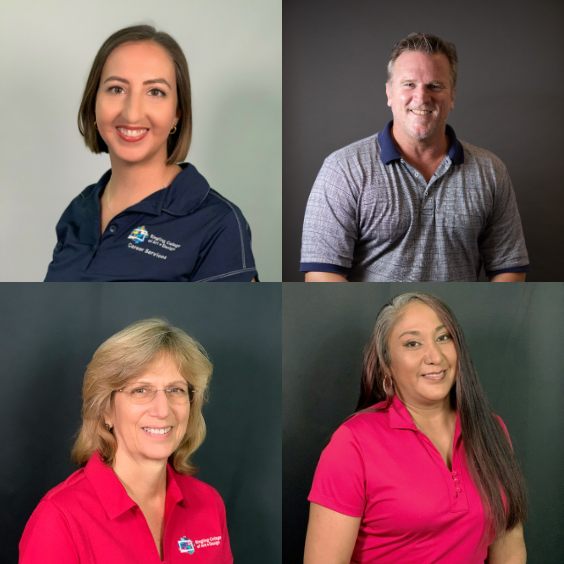 Wednesday, 9/14/2022  
11:30 am – 12:15 pm
Goldstein Library 113 or join via Zoom
Connect Now to Lead your Creative Career, presented by the Center for Career Services
Learn how to lead your own career path throughout your years at Ringling College. We'll share networking tips and recruiting information, resources, and services. We look forward to meeting and learning about you, too. There will be a Q&A for any additional questions!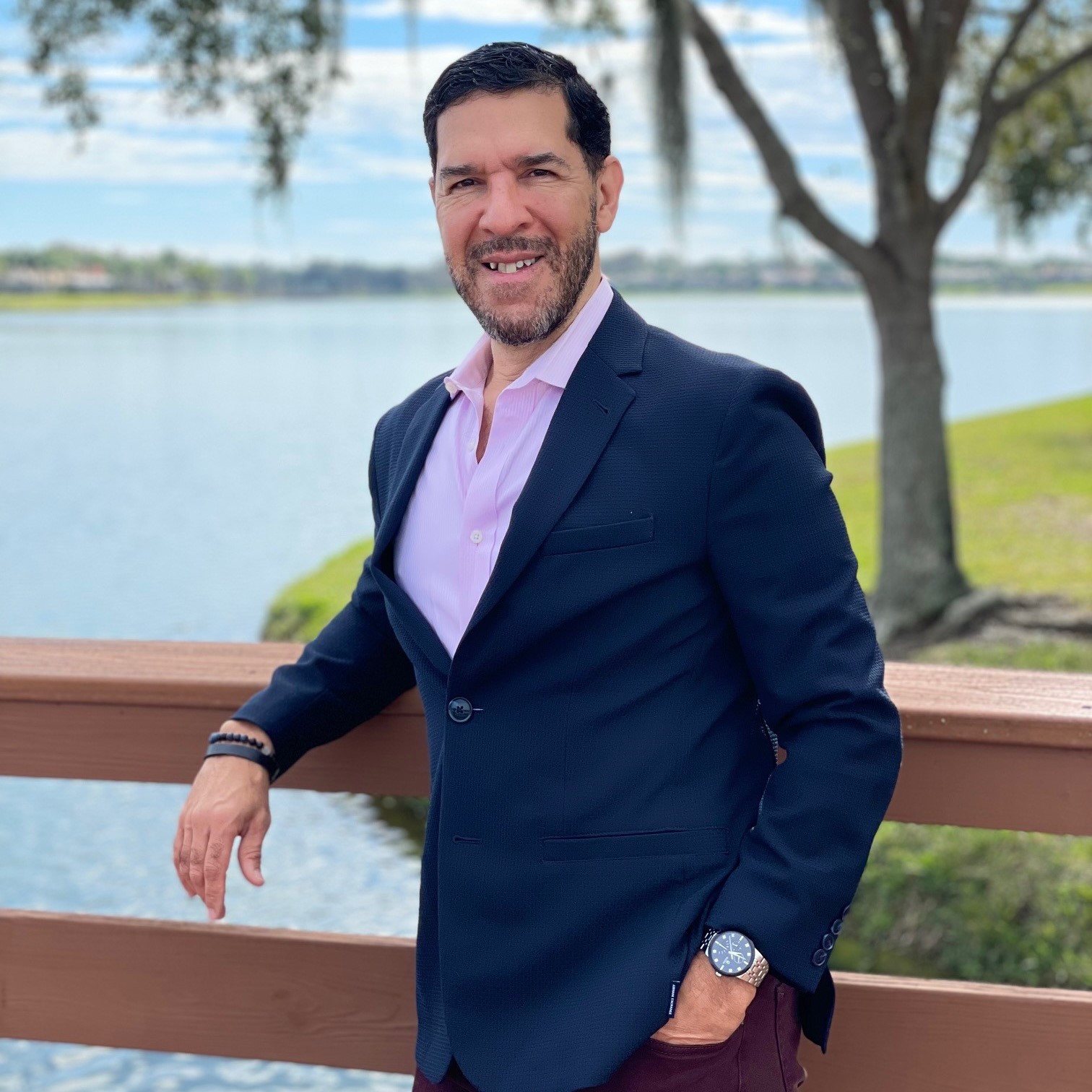 Wednesday, 9/21/2022
11:30 am – 12:15 pm
Goldstein Library 113 or join via Zoom
How Emotional Intelligence Can Unleash Your Self-Exploration with Julian Ortiz, Founder and Managing Partner, The Trans4hrm Group.
Discover the importance of Emotional Intelligence (EQ) through the Genos model. This session includes a fun, interactive exercise and discussion.
Julian Ortiz
Julian is a strategist, player-coach, mentor and a lifelong learner.


For more than 30 years, he has enabled senior leaders and their companies across the globe to better understand value opportunities, set priorities, execute effectively, and build capabilities to thrive, learn and improve continuously.


In his current coaching and consulting practice, Julian partners with established and emerging leaders--and their organizations—to experience a unique approach that blends strategic and operational analyses, leadership development, emotional intelligence, personal introspection and storytelling.


He loves seeing how his clients gain clarity, declare their success narratives, and pursue more authentic and confident paths towards their priorities—as persons, in-role leaders and on behalf of their organizations.


Julian also loves to learn and reinvent himself—a core skill for all talent into the 21st century. In the past 3 years, he has trained and become certified as a business school instructor, executive coach, SCORE mentor, emotional intelligence practitioner and a qualified public Board director candidate.


He lives in FL with his better half Elie and is the proud father of 3 adult children. Julian is a big baseball fan (Go Dodgers!), an avid traveler and foodie and enjoys dancing, yoga and writing.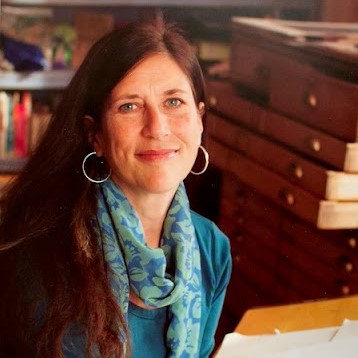 Wednesday, 9/28/2022  
11:30 am – 12:15 pm
Goldstein Library 113 or join via Zoom
Becoming an Innovation Leader with Georgina Melone, Founder, Studio Big Rock.
The road traveled by a corporate innovation leader is a dramatic journey, fraught with many creative challenges. Both friends and frogs of the future lurk around every bend, especially within a large organization. Obstacles such as risk aversion, NIH syndrome, collaborative idea ownership all need to be constantly addressed along the way. Georgina has been on this journey as a creative leader for many years, innovating in the fickle and fast paced play and entertainment industry. This talk will highlight some of the more familiar innovation roadblocks that occur cross-industry and offer up a toybox of proven strategies that will help you on your innovation journey to lead yourself, your team, and your organization into the frontier of future.
Georgina Melone
Georgina began as a graduate of Rhode Island School of Design, majoring in Illustration. She started her design career as a puppeteer and quickly discovered the world of toy and play design. For decades, she created within the play industry and always gravitated to the beginning part of the process. She eventually became the Vice President of Innovation at Hasbro, tasked with the mission of leading the corporation into the future of play. Most recently, Georgina has formed her own studio called Studio Big Rock where she consults and invents across industries. Her latest project, soon to be launched, is the Walker Squawker. This product is designed to bring joy to walker users and invented in collaboration with her 95-year-old mom.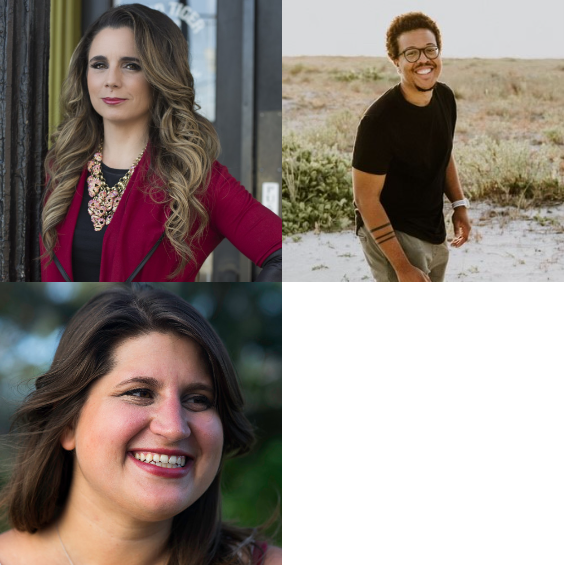 Wednesday, 10/05/2022  
11:30 am – 12:15 pm
Goldstein Library 113 or join via Zoom
Alumni Leaders share Global Success
with Ringling College alumni, Sarah Tildsley, Jamiel Law, and Christina Maksoud
Join this session as Ringling alumni share their experiences from school to work and provide a variety of possibilities for your path at Ringling College and beyond. Bring your questions to learn and network with these amazing Ringling graduates. Find more Ringling alumni on your Career Mentoring Network at: www.CollegeCentral.com/Ringling
Sarah Tildsley 
Sarah Tildsley Creative Services Director at Feld Entertainment, the worldwide leader in producing and presenting live touring family entertainment experiences that bring people together and uplift the human spirit. Properties include Monster Jam®, Monster Energy AMA Supercross, Disney On Ice, Disney Live!, Marvel Universe LIVE!, Sesame Street Live!, DreamWorks Trolls The Experience and Jurassic World Live Tour.


Sarah's experience includes executive level creative leadership, leading and inspiring teams, translating big ideas across multiple mediums, executing projects to the highest standards on time and budget, pitching and winning new business and much more.


The common denominator among the broad range industries in her background is creating ideas that meet business objectives. She has led brands like The Tampa Bay Buccaneers, Moffitt Cancer Center, Verizon, Mosaic, PSCU, Visit Sarasota and Nokia. This work has been recognized locally, regionally and internationally by ADDY Awards (Local Silver & Gold, District Four Silver & Gold, and Best of Bay), Stevie Awards, Telly Awards, Hermes Creative Awards, Print Regional Design and Graphic Design USA, to name a few. Sarah's most recent achievements include the esteemed International Bronze Stevie Award for Women in Business for the Small Budget Marketing Campaign of the Year.
Jamiel Law 
Jamiel Law is an illustrator, problem-solver, and creative thinker. 


I was born and raised in Sarasota, Florida. It was here where I was exposed to the arts and the cultures behind them.


I strive to make every art piece matter by taking the time to consider its meaning and importance to myself and the viewer. I aim to constantly learn about the world around me through observation and to present that through my artwork in a different and fresh way. The goal is to create work that resonates with others and establishes a genuine connection.
Christina Maksoud
Christina Maksoud owns MakSchu Productions with her partner Karim Maksoud, both of whom have a Bachelor of Fine Arts degree in Motion Design from Ringling College of Art and design. Christina graduated in May of 2016, and within three weeks of graduation married Karim and started their video production based business.

MakSchu Productions has spent the last 6 years focusing on creating promotional content through design, animation, live-streaming, and video campaigns for 100+ brands. The connections made through Ringling college and numerous local professionals have allowed them to bring on specialists from different fields to their projects and work on a vast array of portfolio pieces.

Christina and Karim have had the opportunity to work with several major brands including Bealls Inc., Champs Sports, Visit Sarasota County, Sarasota Opera House, and Visit California to name a few. Some of these collaborations have led to awards, such as Tellys, Local Addys, Online Video Trend Awards, Vega Awards and District ADDYs.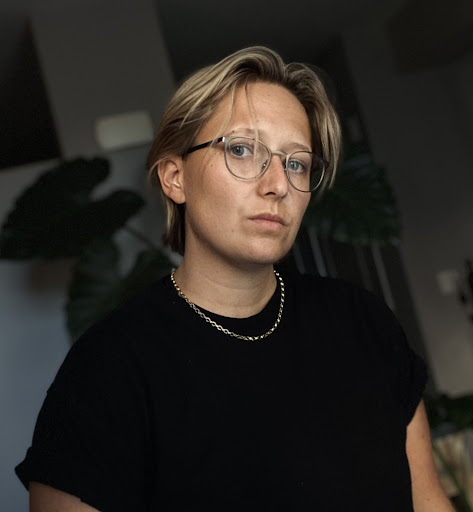 Wednesday, 10/12/2022
11:30 am – 12:15 pm
Goldstein Library 113 or join via Zoom
Power Up in Networking!
with Katelyn Johnson, Environment Texture Artist, Naughty Dog
Join alumna Katelyn Johnson '19, Game Art, as she shares her insights on achieving her goals and growing. Why is investing time in leadership and networking skills important? These are key factors to more confidence in your values, abilities, communication, and overall growth. By allowing more opportunities for shared knowledge, you will naturally expand your network and gain insight to new possibilities. Your takeaway should be how the nature of communication is evolving, and the power of flexibility in your career can provide freedom.
Katelyn Johnson

Pronouns: she/her
Nickname: KJ


Katelyn Johnson currently works as an environment texture artist at Naughty Dog, working on titles such as The Last of Us: Part II, God of War Ragnarok, Stormland and The Last of Us Part: I Remake. She's a Ringling alumna from the 2019 class with a degree in game art. She joined the video game industry to be a storyteller, making worlds to share and explore with others while also becoming an advocate for change. Pushing to uplift more women, POC, LGBTQI +, Transgender people and any marginazlised humans in the industry. Katelyn is building a better place while growing in communication and leadership areas!