This month, the Osher Lifelong Learning Institute (OLLI) at Ringling College begins their six part lecture series, Listening to Women, with, "Optics of Storytelling When Told by Women Journalists of Color," featuring Sarasota journalists, Mercedes Soler, co-owner of Solmart Media and Renée James Gilmore, executive producer of ABC7's Empowering Voices. The series hosts 16 women (including one robot) making waves in their professional fields, from culture, to engineering, to mental health.
Each week the series will highlight a new theme with a panel of influential women whose work addresses the panel topic. Guests will give talks about their fascinating careers and the varying paths that led them there.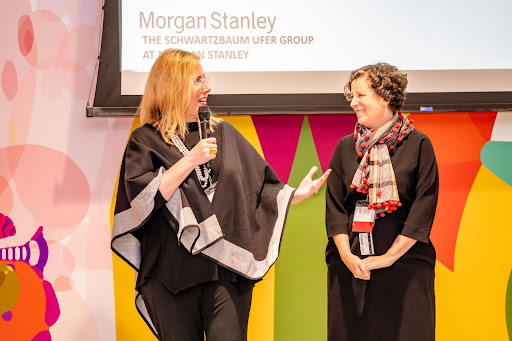 On the theme of, "From Adversity to Advocacy: Changing the Mental Health Landscape," Level II Certified Trauma Specialist, minister, motivational speaker, facilitator, and author, Helen Neal shares her journey from domestic trauma survivor to transforming that experience into a campaign to change the lives of hundreds of other trauma survivors.
In the second session, two passionate STEM advocates will give talks on bringing coding and robotics to community youth, and their impact on the next generation of innovators. They are joined by a third panelist, Jane, a humanoid robot.
Executive Director of Sarasota Art Museum of Ringling College of Art and Design, Virginia Shearer will give a talk about her 25+ years of experience in the field of art, including her amazing work at the Museum. She is joined by a panel of leaders from varying fields — All Faiths Food Bank leader, Sandra Frank; President of Marie Selby Botanical Gardens, Jennifer O. Rominiecki; and moderator Felice Schulaner, a retired Chief Human Resources Officer.
Talks will take place Jan. 26-March 2, on Thursdays from 1-2:30 pm at the Ringling College Museum Campus. The full schedule of guests and ticketing information is available on the OLLI website.   
Located on the Museum Campus, the Osher Lifelong Learning Institute (OLLI) at Ringling College is on a mission to enrich the lives of mature adults (55+) in Sarasota and Manatee counties. OLLI offers affordable and outstanding educational programs, lectures, and events covering a broad spectrum of topics. Visit Listening to Women 2023 | Osher Lifelong Learning Institute at Ringling College to learn more about this course and register online.