For the past 7 years, Intel has commemorated students and universities in its Intel University Games Showcase (IUGS), a contest focusing on exhibiting the best student game creations. Projects were judged in 3 categories: Best Visual Quality, Best Gameplay, and Most Innovative Game.
This year's IUGS hosted 20 amazing games by students from all across the United States. Among this list was Beat Breakrz, a rhythm game by Ringling College of Art and Design graduate Blake Morris. This project won 2nd for Best Visual Quality!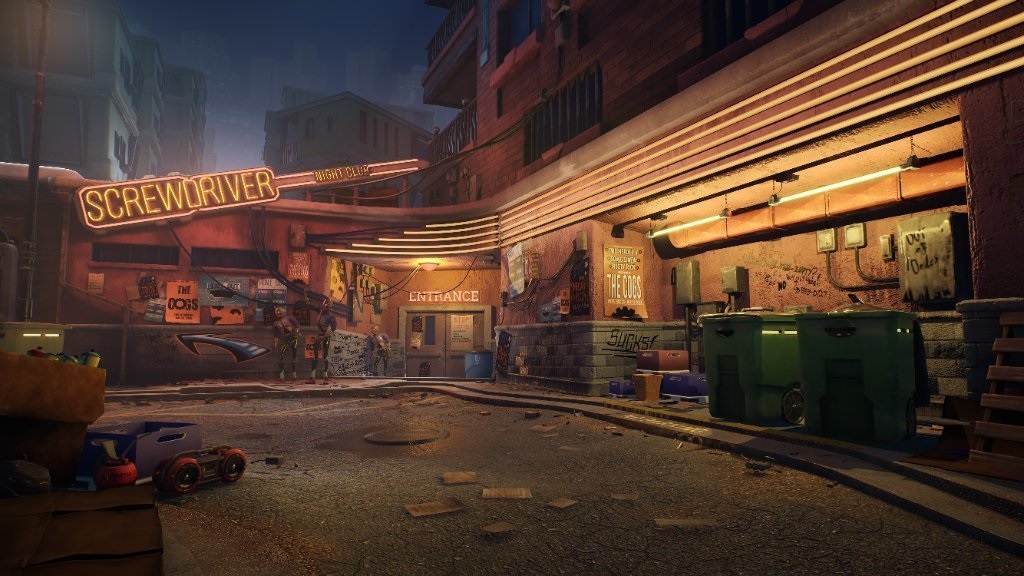 Dean Takahashi, lead writer for GamesBeat and one of the volunteer judges in this year's IUGS, wrote that, "I was very impressed with the overall quality of the games," and went on to comment that, "Beat Breakrz had some amazingly realistic 3D visuals."
Beat Breakrz is a vertical slice of a breakdancing robot rhythm game created in Unreal Engine. You play as H0P-R, an underdog robot dancer who wants to take down the crooked crew that hoards the city's power supply. 80-55, the crew's leader and infamous break dancer, uses the stolen electricity to power exclusive dance parties and keep control over the energy starved populace.
This year's IUGS was hosted online and streamed live on Twitch. Congratulations to Blake Morris and all of this year's winners and nominations!
Written by Sam Miller, Illustration '23