Barancik Foundation Student Learning Center
The Ringling College Student Learning Center (SLC) offers academic support services available for all students free of charge. We welcome students looking for help in their classes with writing, software basics, studying, project development, and more. Additionally, we support those looking to develop skills such as organization, time management, and conversational English. Students' academic goals vary, so appointments are individualized to meet your needs. We're here to help.
The SLC wants to assure students that we are still here to support you.
Email us with any questions at slc@ringling.edu. Ringling students should login to the portal to make an appointment with a Learning Specialist or Student Tutor.
Services Offered by Learning Specialists
Our Learning Specialists are here to work with you individually (free of charge!) in any/all of the areas below:
Time Management/Goal Setting
Learn to prioritize your schedule and make the most effective use of your time to ensure you can study, create, socialize, eat, and sleep. Come see us to make a monthly plan for the whole semester and a weekly plan that breaks down each day. Also, we can help you set goals and suggest strategies to achieve them.
Work on writing assignments from any class and get support for various phases of the writing process. We help with everything from art history, liberal arts, and first-year writing to creative writing, film scripts, senior theses, and more. We can even share how to avoid plagiarism, so you never have to stress about it again.
Whether it's a weekly quiz or a midterm exam, Learning Specialists can share active reading strategies and proven study techniques that help you study more effectively to prevent wasting time and effort. Each appointment is individualized to your learning style, so we can make the most of our appointment time.
Project & Presentation Development
Projects and presentations are a fundamental part of Ringling College's curriculum, and our Learning Specialists can help you turn your research into an impactful presentation. Most importantly, we can help you develop strategies for dealing with nervousness and anxiety during public speaking.
Services Offered by Student Tutors
In the afternoons and evenings, our Student Tutors are here to help.  
The Student Learning Center is proud to announce that our tutoring program has achieved certification by the College Reading and Language Association. The CRLA certification board praised the creativity and dedication demonstrated by our Learning Specialists and Student Tutors.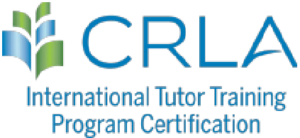 Not sure how to get started with a paper or if you are on the right track, the SLC Tutors can help. We specialize in supporting Writing Studio and Art History classes for 1st-year students, but we can help with writing in all classes. We can even help you learn to avoid plagiarism, so you never have to stress about it again.
We can help international students take some of the stress out of attending college in a new language. During Conversational English practice, SLC Tutors work with international students to speak and listen in a casual, comfortable environment as you chat about college life, classes, current events, and of course, life in the United States.
Work with experienced SLC Tutors to develop the basic computer skills needed to be more successful working with the software programs required in your 1st-year classes.