Military/Veteran Affiliated Services
At Ringling College of Art and Design, we are proud to serve veterans and active military members. The Military Affiliated Services Department is committed to providing the information and services needed for students using, or looking to use, VA educational benefits. The department assists with charting the transition from military life and helps promote the student's knowledge of resources, self-growth, and connections.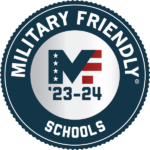 Military Affiliated Services can help students and their families in many ways, including help with applying for benefits, providing information on how VA education benefits and the college processes work together, and connecting students with college resources such as advising, counseling services, and financial aid resources.
Ringling College is proud to be recognized as a Military Friendly® School.
Lisa Goss
Assistant Director Financial Aid and Veteran Services
Ulla Searing Student Center, second floor
1130 Greensboro Lane
Sarasota, FL 34234
vabenefits@ringling.edu
941-359-7539
The College offers U.S. veterans and their dependents the opportunity to expand their artistic abilities while using their GI Bill®️ education benefits to help fund their educational goals. The GI Bill®️ is a collection of benefit programs designed to help veterans and active-duty members of the military earn an education. The program also enables some family members of veterans to receive financial assistance to help with their schooling or professional training.
The College also participates in the Post-9/11 GI Bill®️ Yellow Ribbon Program, which provides additional financial assistance to veterans and dependents who qualify for 100% of Post-9/11 GI Bill®️ educational benefits and have reached the VA annual tuition cap.
To be considered for the GI Bill®️ programs, students are required to provide a copy of their VA Certificate of Eligibility (COE) and complete a request for certification form with the College's VA School Certifying Official in the Financial Aid Office.
The Johnny Isakson and David P. Roe, M.D. Veterans Health Care and Benefits Improvement Act of 2020
The Johnny Isakson and David P. Roe, M.D. Veterans Health Care and Benefits Improvement Act of 2020 requires educational institutions to make certain disclosures to students using federal military and/or VA educational benefits. Ringling College emails new incoming students estimated award notices. Returning students can view award notices in NetPartner when logged into their account. Students may access a personalized VA tuition and yellow ribbon financial plan by contacting your VA Certification Official. Additional financial information can be found at the NCES College Navigator site.
Trademark Terms of Use – Education and Training
Contact the Ringling College's VA Certifying Official at vabenefits@ringling.edu for details.
Visit the U.S. Department of Veteran Affairs website.
Click on the links, "Apply for Education Benefits'' and follow the step-by-step instructions. It takes approximately six to eight weeks to receive the certificate of eligibility or authorization form from the VA.
For information about pay or remaining eligibility, contact the VA at 1-888-GIBill1 (1-888-442-4551).
To begin using VA education benefits at Ringling College:
Apply for admission to the College
Contact Ringling's Military Affiliated Services Department
Email your Certificate of Eligibility
Complete a request for certification form (required each semester)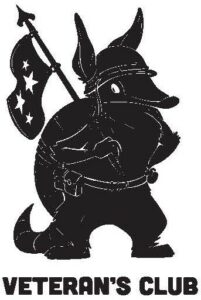 The Veteran's Club is a student-led campus organization that promotes the camaraderie of all former and actively serving veterans from across the world. The club shares stories internally and externally through art and outreach within the campus and local community and its veteran populace, highlighting artwork, service, and our community's heroes.
---

War Paint: Profiles of Courage
Each November, Ringling College presents War Paint: Profiles of Courage, the annual exhibition featuring portraits of local veterans created by students and faculty in a variety of mediums. This exhibition was created as a tribute to the stories of military members who have served and those currently serving in the military. The images tell stories from WWll, Korea, Vietnam, Iraq, Afghanistan, and current serving troops, that will enrich the Ringling College community for years to come.