High school students and their parents from across the country traveled to Sarasota this weekend to spend their Saturday learning about Ringling College of Art and Design. More than 300 students and their families attended the event, bringing an estimated 850 people to campus.
During the Fall 2022 Open House, guests had the opportunity to learn more about the College's 13 different undergraduate majors, explore the student life and housing programs, and get tips on preparing their portfolios, seeking out financial assistance, and applying for admissions.
"It's so important for students who are interested in coming to Ringling to meet our students and our faculty and staff, and really experience what it's like to be a student here – and see firsthand what a beautiful place Sarasota is," said Dr. Jason Good, vice president for enrollment management and marketing.
The event was the largest open house since the COVID pandemic began in March 2019 and was nearly canceled due to the devastation caused by Hurricane Ian.
Guests also had the opportunity to tour campus, meet with the faculty, and visit campus galleries. Representatives from campus clubs and organizations shared information with guests and handed out free swag. The day ended with a discussion with college President Dr. Larry Thompson about innovation and technology – and why creativity is the most important skill to have in the 21st century and in the future.
"Ringling College is the place that is really dedicated to preparing students for success in tomorrow's world," said Dr. Thompson. "We are positioning them to emerge as leaders in an economy that relies heavily on creative skills and design thinking. And, we are committed to helping our students turn their creative passions into their professions."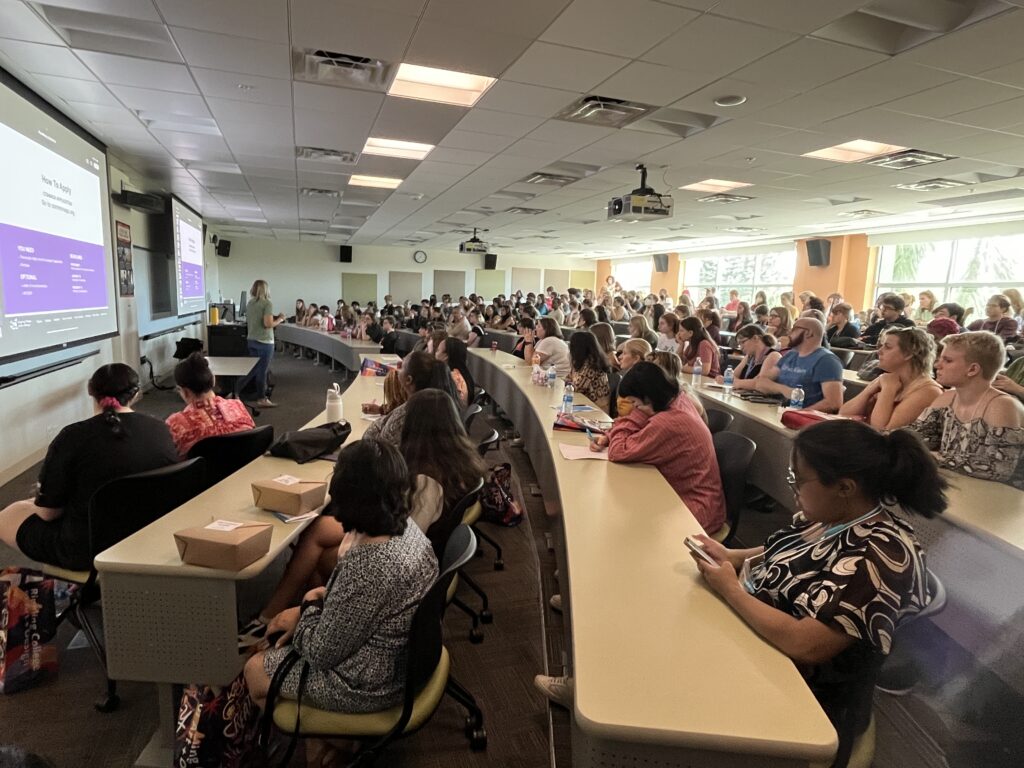 Highly regarded as one of the top art and design schools in the United States, more than 3,000 students from across the world apply to Ringling each year. Some of the most highly competitive majors include the Computer Animation and Motion Design majors. The Computer Animation program is ranked #1 in the world by The Rookies, while the Motion Design program is ranked #1 in the United States. And, the College's Game Art program is ranked #1 in the United States.
Applications are now open for the 2023-24 school year and Ringling's Spring 2023 Open House will be held Saturday, Feb. 11.
For more information, contact the Office of Admissions at 941-309-0195 or admissions@ringling.edu.