Featured Graduate: Daniel Jeffers, Fine Arts
Headed to The Vermont Studio Center Art Residency program
Daniel Jeffers, a 2017 Fine Arts graduate, is headed to The Vermont Studio Center which boasts the largest fine arts and writing residency program in the country. The program is highly selective: of the 1500 applicants it accepted 50 and of the 50, 12 were Fine Arts painters! We spoke with Daniel on his past experiences at Ringling as well as his future endeavors.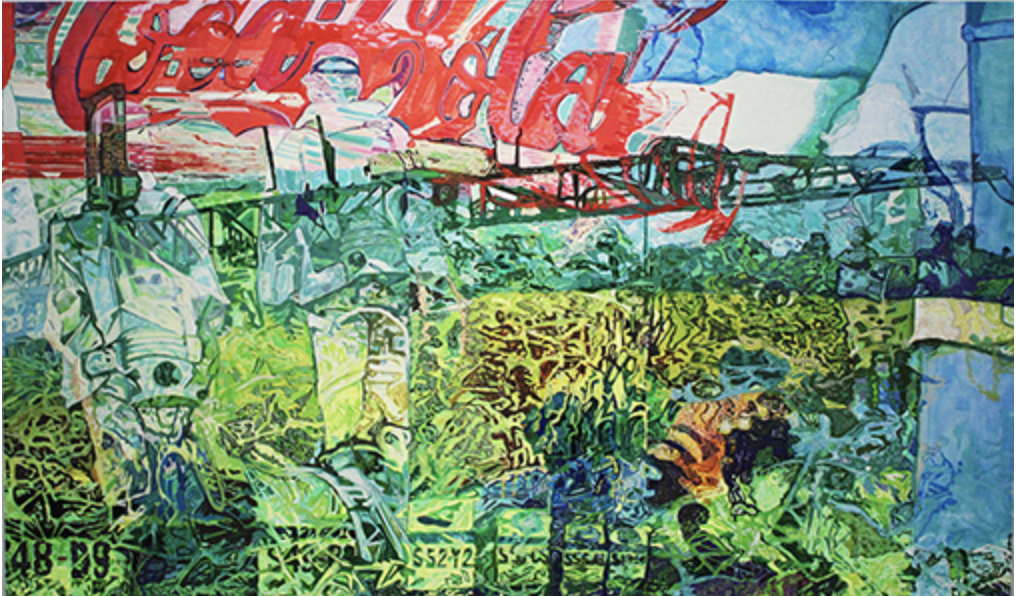 Why did you choose Fine Arts when you came to Ringling?
I wanted an opportunity to express my authentic self through painting and sculpturing.
What is the most important lesson Ringling has taught you both in and out of the classroom?
That failure and success are both equal opportunities to grow from as an artist.
What is one lesson you would give to aspiring/future artists?
Look within and find what moves and motivates you before you look into the outside world.
What made you decide to pursue the Residency program at the Vermont Studio Center?
The Vermont Studio Center Residency program is a tremendous opportunity to talk and share and make my work with other passionate and creative artists and to be immersed in a very expressive and unique artistic environment.
What was the application process like for the program?
The whole application process was the submission and review of existing works in my portfolio which consisted of works made while here at Ringling College.
Who/what would you say is your biggest artistic inspiration?
There are several individuals at Ringling College who influenced me during my four years there, but the one who stands out the most was my instructor and fellow artist Michael Wyshock at Ringling College.
What are you most looking forward to with the Residency program?
I am looking forward to making new painting and having in-depth discussions with other artists.
What is your fondest memory from Ringling?
Painting One and learning and making my first painting ever.
This is the third post in a series of profiles of Ringling students about to graduate with incredible jobs waiting for them. This interview was conducted by Olivia Ackerman, a second-year Illustration student at Ringling College.