This year's Rookie Awards boasted plenty of Ringling College students becoming finalists in the categories of both 2D and 3D Animation, Motion Graphics, Immersive Media, and Console and PC! Congratulations to everyone who submitted their hard work; you can view the finalists' entries on The Rookie Awards finalist pages.
The Rookies is an online platform hosting a community of non-professional digital artists to showcase their work and indulge in the creative passions of others on a similar journey; be it "film, games, animation, immersive media, archviz, motion graphics, product design, and other creative industries," as there website states, this is a place for artists with passion. As an annual event, the Rookie Awards are held to present individuals and groups with prestigious recognition towards their creative efforts and exceptional work. 
One of this year's grand winners was announced to be recent Computer Animation graduate Matthew Corsillo '21 for Film of the Year in the 3D Animation category! His senior thesis New Tricks earned him a total of seven badges, two winning in his respective categories: one for the aforementioned, another in a Career Opportunity category for Epic Games; as well as one for Runner Up for Rookie of the Year in 3D Animation. Matthew's animated horror short follows the story of a girl taking a dog to a vet, and as described by himself, takes place in an "off-beat, grotesque world," featuring body horror. Currently the animation isn't public, however there are clips featured in his demo reel (for those uncomfortable with body horror, the reel does show mild graphic imagery). However even with the full short unavailable at this time, the development of this project shown on his website has made it exceedingly clear why he has earned this award. We can't wait to see what you continue to create outside of Ringling College, Matthew; congratulations!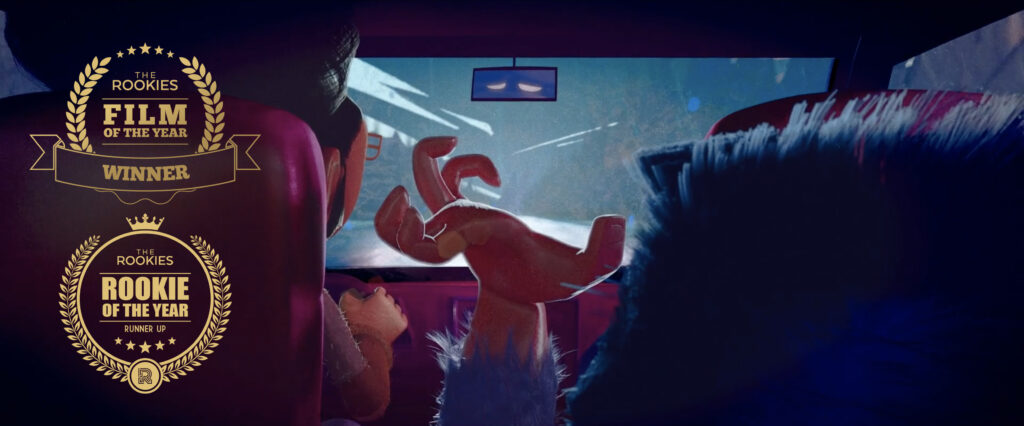 In the same category, another recent Computer Animation graduate, Marika Tamura '21, was Runner Up for Film of the Year! Her animated thesis, Final Deathtination, follows a fast-paced adventure around the world with Death, to find the best location for a man to die…unnaturally (trigger warning: mention of and attempted suicide). The full short film is now available to the public, which can be viewed on her entry page, as well as her process work for character and environment design (and more of that can be seen on her website)! She'll continue to impress working as an intern at LAIKA, LLC; congratulations, Marika!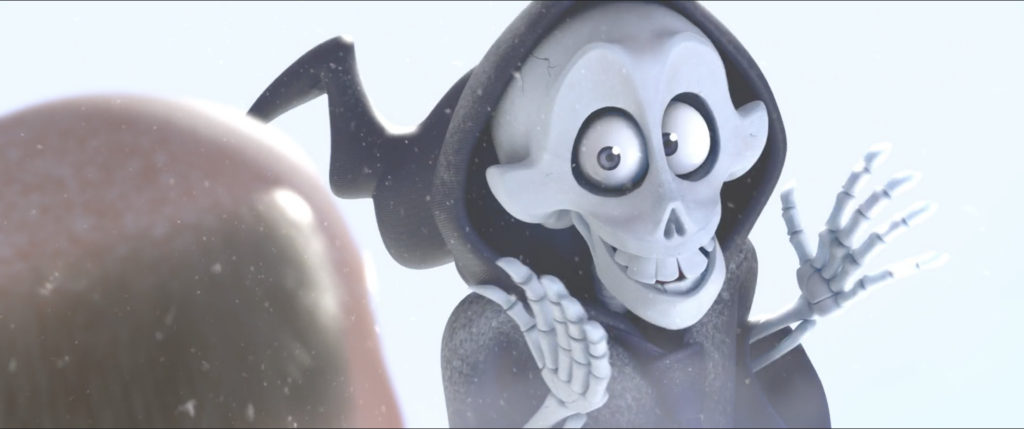 And one more congratulations to Alex Tullo '21, recently graduated from Computer Animation, for his thesis being Highly Commended in Film of the Year for 3D Animation! Barking Orders is the culmination of everything he's learned here at Ringling College, and features a visually charming story of the Royal Family dog coming into power. The short film can be viewed here, and you can see more of his work on his Instagram.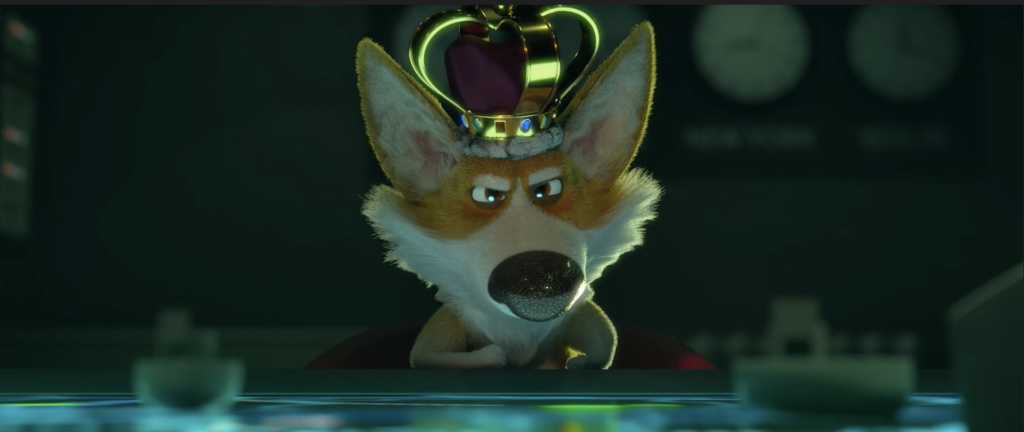 We're immensely proud of what Ringling College students continue to produce and are able to accomplish in competitions like these. Congratulations again to all the finalists and winners! Until next year's Rookie Awards, students!
---
The Rookie Awards 2021 Finalists List
Matthew Corsillo '21: Rookie of the Year, 2D Animation, Space Rock and More
Matthew Corsillo '21: Rookie of the Year, 3D Animation, New Tricks
Marika Tamaru '21: Rookie of the Year, 3D Animation, Final Deathtination
Alex Tullo '21: Rookie of the Year, 3D Animation, Barking Orders
Shailyn Farmer '21: Rookie of the Year, 3D Animation, Legend of the Claw
Antonio Montilla '21: Rookie of the Year, 3D Animation, Rawr Rawr Land
Jordan McBarnett '23: Rookie of the Year, Motion Graphics, Sophomore Motion Design Portfolio
Justin Nam '22: Rookie of the Year, Immersive Media, Neat Eats!
Kelsey Morris '21: Rookie of the Year, Immersive Media, Reverie
Marika Tamura '21: Film of the Year, 3D Animation, Final Deathtination
Matthew Corsillo '21: Film of the Year, 3D Animation, New Tricks
Alex Tullo '21: Film of the Year, 3D Animation, Barking Orders
Justin Herrera '21: Game of the Year, Console and PC, It Ends With Silence
Written by Ally Caitlin, Entertainment Design '23