Marketing and Communications + Design Center
Ringling College of Art and Design is home to a new generation of creative visionaries. We are on a mission to become the world's leading, pre-eminent art and design institution. And we're on a fast track to getting there, helping our students turn their passion into profession.
The Office of Marketing and Communications and the Design Center, are helping to lead this initiative by promoting Ringling College through creative, clear, and consistent messaging, design, digital communication strategies, and driving brand engagement.
Laura Neff-Henderson, APR
Director of Marketing and Communications
Jeremiah Boucher
Web Developer
Marquee Doyle
Senior Production Manager
Chelsea Garner-Ferris
Editorial Director
Cayla Miraglia
Social Media Specialist
Andrés Paz
Communications Contractor
Eddie Ryan
Digital Designer
Maureen Williams
Project and Operations Manager
Jennifer Mumford Brady
Director
Holly Antoszewski
Associate Director
Laura Bucholtz
Graphic and User Experience Designer
Karen Durocher
Senior Traffic/Print Production Manager
Vanessa Landin
Senior Designer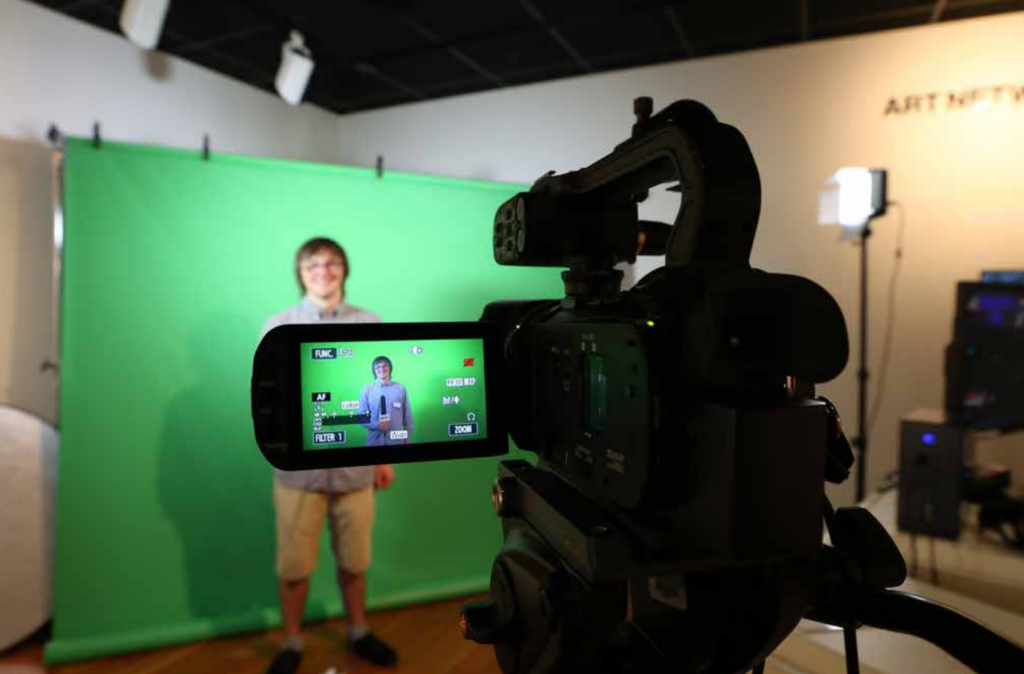 Are you interested in building your resume with marketing experience through social media, video production, writing, or simply learning how the world of marketing and communications works? We are always looking for new student workers to join our team.
Get in touch and let us know what you're looking for.
The Ringling College Department of Marketing and Communications is here to help you get the information, materials, and sources you need. If you are looking to obtain press releases, images, general institutional information, or arrange a media interview, contact
Laura Neff-Henderson, APR
Director of Marketing and Communications
941-893-2863
Media Policies
For the security and privacy of our students, faculty, and staff, members of the media looking to interview, photograph, or film on the main campus, Ringling College Museum Campus, or any Ringling College affiliated sites must register with the Office of Marketing and Communications. We are happy to coordinate interviews with the best contact for your story, connect you with students, arrange a tour of our campus, and grant access to some of our world-class facilities.
Turning passion into
profession.
Read more about Ringling College in our headlines.
Need help with a project or event? We're here!
This is what WE do: 
Digital Marketing
Institutional Campaigns & Messaging
Institutional Branding
Copywriting
Marketing & Advertising
Web Development and Management
Motion Graphics/Digital Design
Event Filming & Photography
Video & Closed Captioning 
Social Media Strategies & Campaigns 
Digital Signage on Campus 
Faculty & Staff Newsletter
Faculty Digital Asset Support
Presentation Design
Press & Media (Contracted Services)
Press Releases
Interviews
Press for Events
Event & Media Coverage 
Primary Audience
Prospective Students/Parents
Secondary Audience
Current Students/Faculty/Staff
Board of Trustees
Tertiary Audience
Community/Donors
Here is what YOU do: 
1. Request project or event support. 
*For print design and collateral, contact the Design Center. 
2. Talk strategy with us.
Once you submit your request, we'll be in touch to discuss how we can help provide what you need and the best combination of our services for your project and to meet your deadlines.  
3. Let's Go!
Now that we're all on the same page, our project manager will begin to coordinate all the pieces and we can start rolling out your project together!