Two Ringling College of Art and Design graduating seniors and scholars of the Lazarus Engaged Learning Assistantship, Mikayluh Bowers '23, Computer Animation, and Kaylee Tan '23, Computer Animation, gave talks last week, presenting their capstone projects with their local non-profit partners — All Faiths Food Bank and Children First. Both students produced ambitious projects for their partner organizations in the form of a book and zine. Together, the scholars completed nearly 1,200 service hours and 74 training sessions over their four years in the Lazarus program.
The Lazarus Engaged Learning Assistantship is a service-centered program that was established at Ringling College 20 years ago. The program recognizes the importance of active citizenship, and provides the opportunity to pair service in the community with professional development.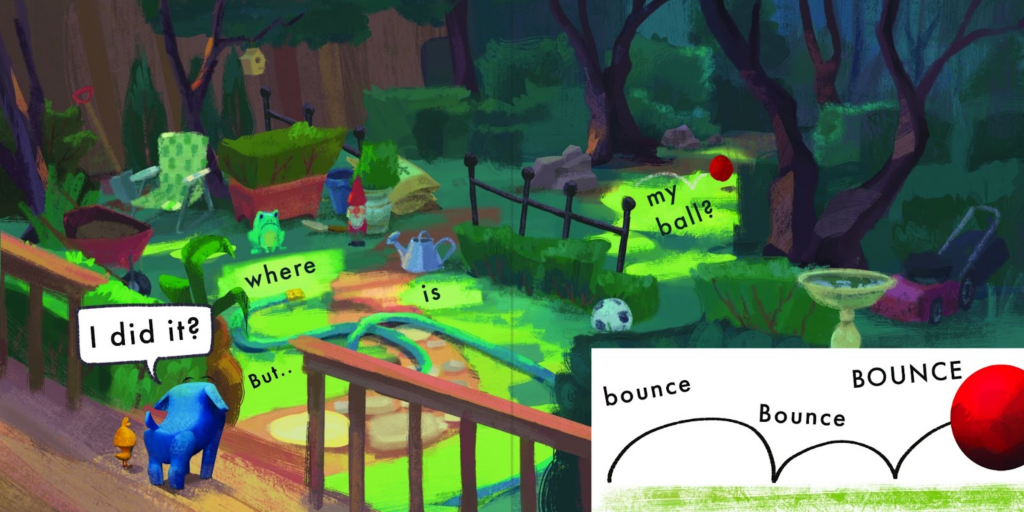 For her capstone project, Tan partnered with Children First, a non-profit Head Start program serving Sarasota County's lowest income children. Tan created a children's book, You Can. You Can!, acting as director and 3D modeler in collaboration with other Ringling students: Anastasia Rykova '23, Computer Animation, visual development and illustrator; Ale Ortega-Romero '23, Illustration, environment artist and illustrator; Elisia Fernandez '23, Illustration, environment artist and illustrator; Rebe Chen '23, Illustration, producer; and Valeria Fernandez '23, Visual Studies, producer. The team was supported through the project by multiple faculty members. Tan's goal was to write a story about empowerment to help children learn to read, while also offering a strong emotional and motivational message. Over the course of the project, Tan raised almost 300 dollars for the organization, selling merchandise, and produced 120 books for the children.
For Bowers' capstone project, she partnered with All Faiths Food Bank, whom she has volunteered with since her first semester at Ringling College and through the Lazarus Assistantship. After completing extensive research on "food deserts" and the issue of food insecurity — a cause that was new to Bowers — she turned her research into a zine. She started working on the zine in her sophomore year, and continued through her senior year with the help of 15 other Ringling students who contributed as illustrators.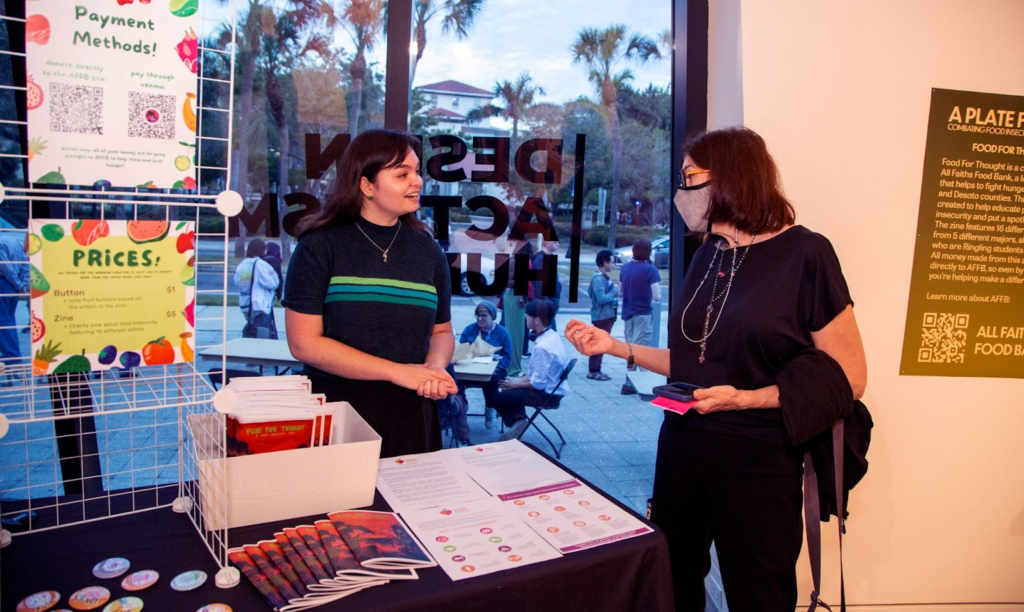 After completing a considerable amount of service training and two major projects, both students plan to continue in their commitment to volunteering. Bowers plans to spend her summer volunteering as an art teacher for a Boy Scout camp and at the Shakespeare in the Park free theater in Louisville, Kentucky. Tan plans to continue working with Children First, and raising money for the organization from book sales.
Lazarus Scholars go through extensive training about various causes, themes in service, leadership, and diversity, and work to engage their non-profit partners in a holistic way. The four-year program includes scholarship and work-study opportunities and is designed to support students in their exploration of non-profit community partners; building of relationships with specific organizations; development of a creative and sustainable solution for a community challenge or initiative; and reflection of their roles as an artist in their local community. The Lazarus Engaged Learning Assistantship is funded by The Rudi Lazarus Foundation.