Editor's note: This is one in a series of stories on 2023 graduating seniors, also featuring Susan Saulnier and Ale Ortega-Romero.
The 28th annual Palm Beaches Student Showcase of Films (SSOF) announced their winners on Tuesday, April 25. Taking home third place in the College Feature/Short category was Ringling College of Art and Design Film senior Calvin "CJ" Callins for his short branded entertainment film, Contagious Swagger. His award came with a cash prize of $1,250 and recognition during the awards ceremony, which took place at the Maltz Jupiter Theatre on Florida's east coast.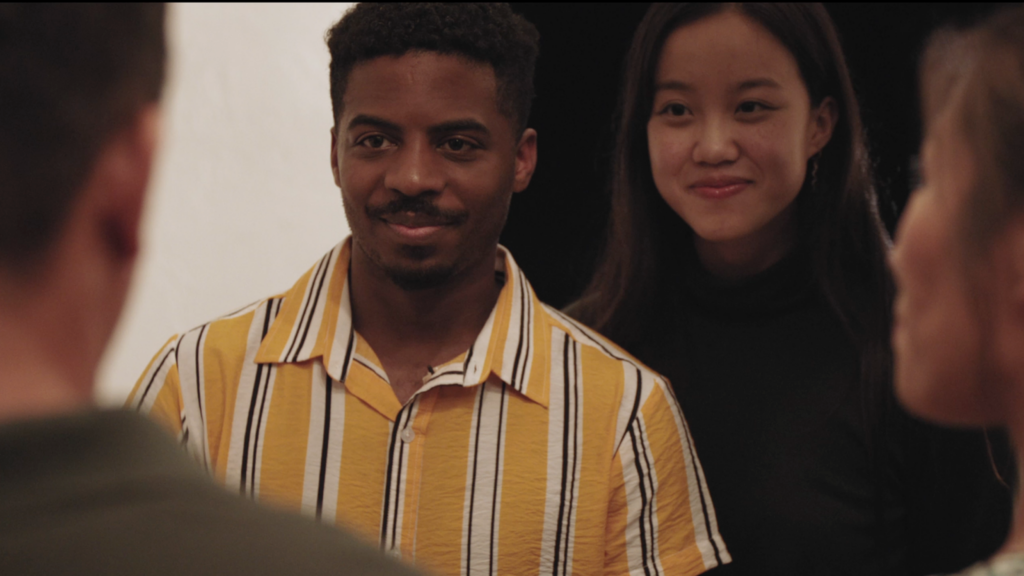 The star-studded event was '90s-themed and guests arrived in style as they walked down the red carpet into the theatre. Among the celebrity presenters were local television personalities, and Kitty Lundan, star of the new series What's Poppin, PBC?, presented this year's Vanilla Ice Music Video award. Vanilla Ice, who is a longtime supporter of SSOF, is currently in Australia filming his new movie, Zombies on a Plane. Frank Licari, an Emmy-nominated host, a Telly and Addy award-winning writer, producer, actor, and star of South Florida PBS's On the Town in The Palm Beaches with Frank Licari hosted the live show.
"Through the ups and the downs, the highs and the lows, moments like this are worth it," said Callins reflecting on the awards evening. "Moments where we see our hard work pay off and audiences appreciating our work is what we as artists live for. The best part is that we're only just getting started."
Callins has enjoyed a decorated Ringling career, including being named as a 2022-23 Trustee Scholar for Student Life, the College's highest honor. He was also named a 2022 Avant-Garde scholarship finalist, and has worked as a Student Ambassador, Orientation leader and coordinator, and a member of Ringling's social media street team.
"This year, the Student Showcase of Films received a record-breaking 528 eligible submissions from 75 schools across the state," said Michelle Hillery, Palm Beach County's Film and Television commissioner and executive producer of the Student Showcase of Films. "Our judging panel of 42 entertainment industry experts had a tough assignment choosing the finalists, and today's audience will experience firsthand the outstanding level of talent found in our Florida schools." More than $20,000 in scholarship money, along with customized signature trophies, were awarded on the night.
Watch the trailer for Contagious Swagger.