Ringling College of Art and Design's Film program has been selected as the new home of 'The Carl Foreman Award' to honor singular achievement by a graduating student in screenwriting, directing, or producing.
The award was originally created by Evelyn "Eve" Williams-Jones in 1983 in conjunction with the British Academy of Film and Television Arts (BAFTA) in memory of her late husband Carl Foreman, a prolific screenwriter, director, and producer. Its winners include Joe Wright, Amma Asante, Belinda Bauer, Asif Kapadia, and Steve McQueen.
Eve, together with her current husband Michael Williams-Jones, formerly president of United Artists International and CEO of United International Pictures, have brought the Carl Foreman award to its new home in Sarasota, at Ringling College. The annual award will be launched to coincide with the 2023-24 academic year and will continue for at least 10 years. The winner will receive a unique purpose-designed award together with a check for $5,000.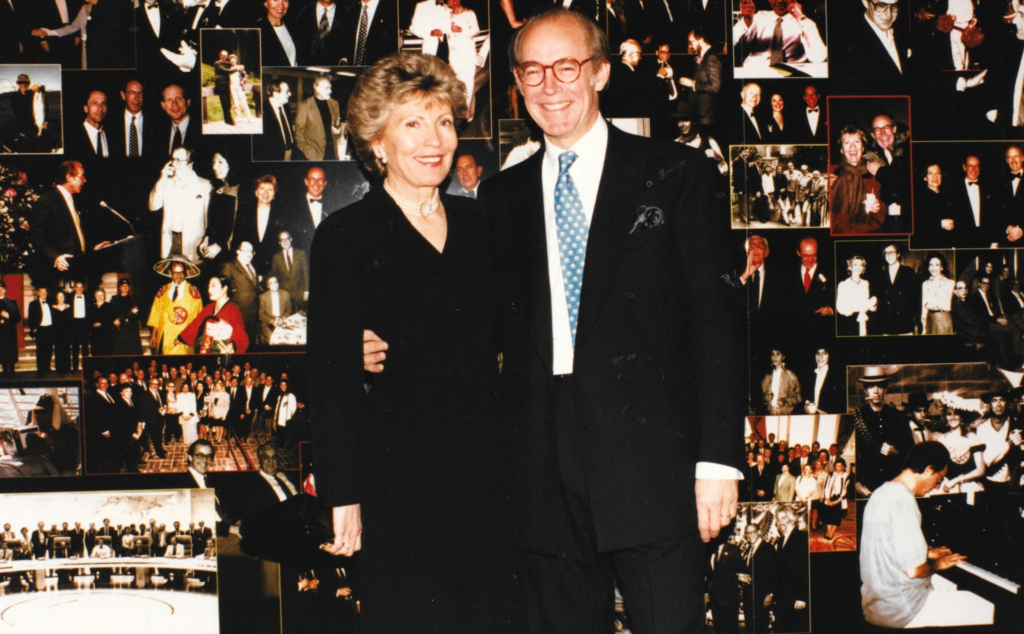 Eve and Michael Williams-Jones commented, "Film school graduates today must not only embrace their own creative visions but the vital role that 'entertainment' and 'commercial potential' play in supporting a thriving film and television industry. The public matters — they pay our salaries via box office sales or subscriptions to streaming services, etc. We've chosen Ringling College's Film program as the new home for the Carl Foreman Award for the next decade to inspire its students to even greater heights in their creative and commercial development and to bring attention to its world class facilities and its outstanding faculty under the leadership of Oscar-winning Film faculty member, Patrick Alexander. Ringling College has a fast growing reputation as one of the nation's top film schools and we are both thrilled to contribute our time and resources towards helping it realize its considerable potential."
"We are incredibly honored to be the new host of the Carl Foreman Award," said Dr. Larry R. Thompson, president of Ringling College of Art and Design. "Of all the film schools in the country, to have Eve and Michael Williams-Jones select Ringling College highlights the exceptional talent of our students and instructors and their commitment to creative excellence. We thank Eve and Michael for their generosity and vision in creating this award and we look forward to the creative efforts it will inspire."
Established in 2007 with just seven students, the Ringling College Film program has grown to more than 100 and is consistently ranked in the Top 25 American film schools — when in competition with both graduate and undergraduate programs. With a focus on narrative and branded entertainment, the program has earned a distinguished reputation by preparing students for industry careers through rigorous experiential learning on academic and commercial projects. Students learn every aspect of the production process including screenwriting, cinematography, directing, and editing, while using cutting-edge equipment and systems in demand by top industry professionals. The Ringling College Studio Labs soundstage and post-production complex, the largest film and visual entertainment center on the Gulf Coast of Florida, attracts creative talent from the film and television industries, as well as those developing breakthrough content for the digital age: web-based productions; virtual reality; commercials; and branded entertainment.
The College has also advanced techniques in teaching audio post-production. Professional sound designer Nick Palladino is on staff to supervise students working in the post-production facility, which has advanced recording studios, a Foley stage, and dubbing stages. Seniors have been designing 5.1 surround sound mixes of their films for theatrical and festival release. Besides working with Palladino on their own films, students and graduates have had the opportunity to work on his client projects at the facility. In late May, Palladino and sound engineer and Ringling alum Troy Logan '22, Film, will be working with students on the theatrical mix for Willie Nelson's 90th birthday concert special.
The Award:
Carl Foreman was nominated for six Oscars over his career including for The Guns of Navarone and High Noon. Blacklisted in 1951 during production of High Noon, he was forced to leave the United States and restart his creative career in the United Kingdom.
As an American, he was given the rare honor of becoming Head of the UK Writers Guild and was awarded an OBE (Officer of the Most Excellent Order of the British Empire) by the late Queen Elizabeth II for his contribution to cinema.
In 1957, Foreman won for the screenplay of Bridge on the River Kwai but as he was a blacklisted writer at the time, the Academy of Motion of Picture Arts and Sciences withheld the granting the award. It was only after his death and due to the perseverance of his widow, Evelyn and with considerable support from Kirk Douglas, Sidney Poitier, and others that the Academy finally relented and issued his Oscar in 1984. Two of his films are in the AFI's Top 100 movies of all time.
Foreman's High Noon screenplay was widely interpreted as an allegory for the infamous blacklist that took place in Hollywood at the time and the film's backstory serves as a reminder of the power of art to reflect social and political issues whilst at the same time honoring its audiences by being genuinely entertaining.
The annual Carl Foreman Award (CFA) at Ringling College will be decided based upon students senior year work, and as was the case with the BAFTA Carl Foreman Award, a diverse and independent jury of six under a chairman will be formed. It will include creative professionals, senior Ringling faculty, Ringling alumni, and cinema-going members of the public. The CFA will become the new cornerstone of the Ringling's Film program recognition initiatives.
For information about the Ringling College of Art and Design Film Program, please visit https://www.ringling.edu/film/.