Ringling College of Art and Design's Photography and Imaging alumni have been making some noise in the news lately.
Omarr Otero '99 will join the Florida State Teachers Artist Residency Special Program at The Hermitage, a nationally renowned non-profit artist retreat, on July 4. This year marks the retreat's 13th year of hosting Florida educators. The retreat offers educators the time and space to attend to their arts practices, two vital aspects to any practice that are notoriously hard to come by for full-time teachers. Each spring, five artist-teachers are selected from across the state to spend 12 days at the idyllic 8.5-acre Manasota Beach residency.
Otero and the other residents will give a presentation of their work at an outdoor event on the residency grounds on July 14. Visit their website to register for the event.
Recent grads Jesse Clark '23 and Mikenna Bowers '23 were both winners in Creative Quarterly journal's periodic competition and will be featured in their next print issue, Creative Quarterly #72. Creative Quarterly is an international publication designed to promote the best work in graphic design, illustration, photography, and fine art. The issue will be released in November, 2023, along with an online gallery showcasing their award-winning works.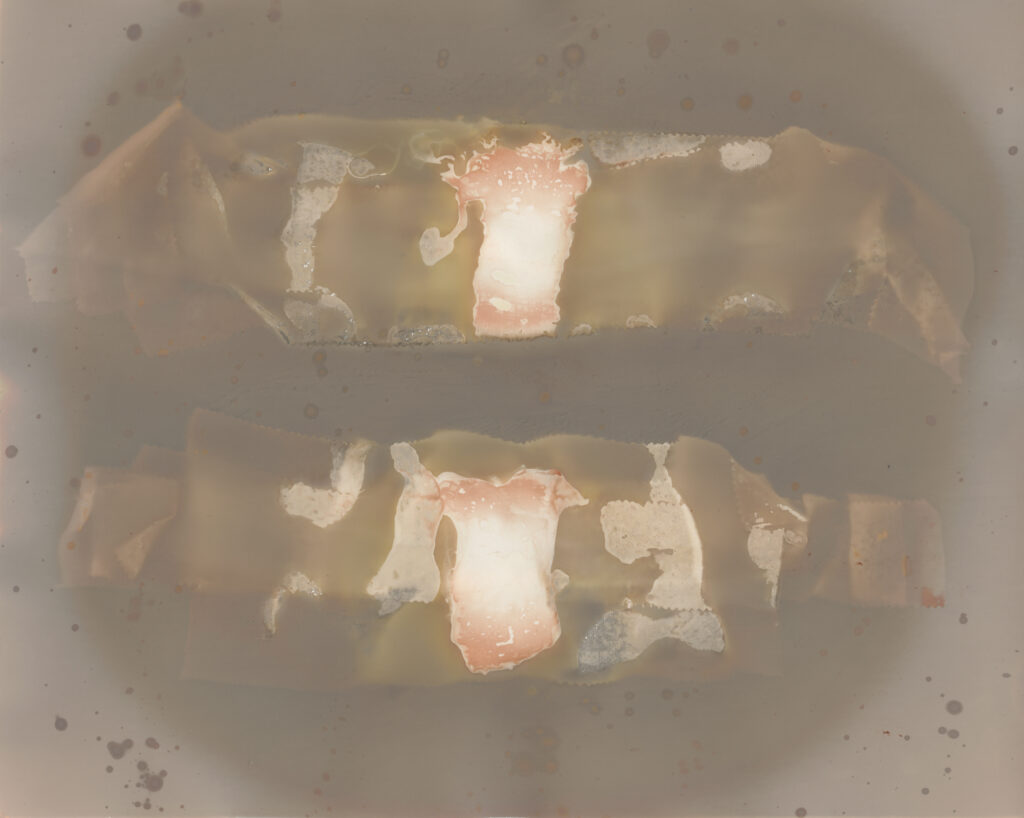 Frances Bukovsky graduated in 2018 from Ringling's Photography and Imaging program. Over the past six months, they have been busy showing work in multiple exhibitions including: Wanted: A World for One Billion, a Photoville and UNFPA exhibition at the United Nations Headquarters in New York City; Anthropology of Motherhood: A Culture of Care in Pittsburg, Pa. as a part of the Dollar Bank Three Rivers Arts Festival — this exhibition will move to the Dyer Arts Center at the National Technical Institute for the Deaf at RIT in August; and This Skin I'm In, Kansas City, Kan., which was previously shown at the ETSU Tipton Gallery, Tenn. Bukovsky also received the Atlanta Celebrates Photography's Equity Scholarship for the ACP Photo Fest Portfolio Reviews this year.
Bukovsky is a co-founder of Kinship Photography Collective, which recently had a group show in December at The Bascom Center of the Arts in Highlands, N.C. The show is now on view at University of Georgia's Circle Gallery in Athens, with an opening set for August 5, 2023. Also on view at The Bascom in September will be the culmination of the Listening to the Land community photography project in partnership with The Bascom, Blue Ridge Bartram Trail Conservancy, and The Wild Azalea Garden Club of Highlands.
Ringling's Photography and Imaging major offers students access to state-of-the-art facilities for both digital and analogue printing. Students learn under faculty with prolific professional careers and hear from a slew of visiting artists like British portrait photographer Platon; American photographer Emmet Gowin, who is famous for his intimate portraits of his family; and Brooklyn-based photographer, Tyler Mitchell, who is known for his portrait of Beyoncé for the cover of Vogue, and whose work can be seen in Sarasota Art Museum's exhibition, The New Black Vanguard.
During their studies at Ringling College, Photography and Imaging students compete to spend one year studying at the International Center of Photography in New York City, the world's leading institution dedicated to the practice and understanding of photography. The selected students have a unique opportunity to participate in the Creative Practices Program there that exposes them to world-renowned faculty, challenging ideas and a diverse group of international students.