The Academy of Motion Picture Arts and Sciences has announced that an animated short, created by a Computer Animation alumni, is on the shortlist of short animated films being considered for a 2023 Oscar.
The film, Black Side, was created by Computer Animation alumni Uri Lotan '12. Based in Tel Aviv, Lotan and his short film have garnered their share of success already. The film won Best International Short Film at Chilemonos International Festival, the British Animation Awards Jury Award, and the Heartland Indy Shorts Animated Grand Prize. In 2013, Lotan received Cartoon Brew's Annie for Best Student Film with his graduation film, The Ballad of Poisonberry Pete (2012). Lotan has worked for Disney and Sony Pictures Imageworks, among others, and on animations like Hotel Transylvania II.
Black Slide follows a young man through his struggles in the tragic aftermath of his mother's untimely death. Overcoming a terrifying water slide becomes a courage and strength building feat, both literal and metaphorical. The film immerses you in the protagonist's intimate space through textural highlights and detailed lighting — like the slapping of his sandals on the terrazzo floor and the dramatic shift of light from his dark and sadness-filled home to the golden hour of a setting sun as he waits for his life-changing experience in line for the slide.
"Black Slide was inspired by a formative moment from my childhood, the passing of my mother," said Lotan in an interview with Animation Magazine. "It was an experience that shaped me and has been ingrained in my consciousness ever since. There was something unique to how it happened and it felt like it was time to get it out of my head and onto the screen."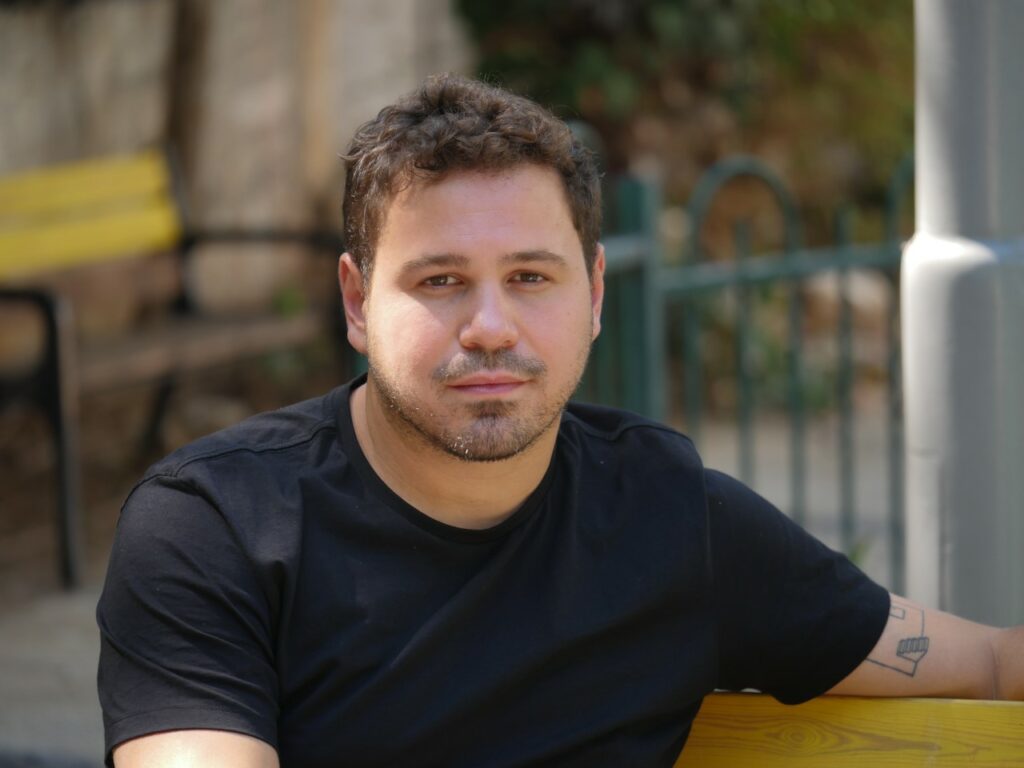 Black Slide was produced by The Hive Studio & Flipbook Studio, with production support by Ringling College faculty and alumni Sean McLaughlin '92 and Matt Sullivan '12 and alumni Avner Geller '11 and Shir Baron '20.
Nominees will be announced on January 24. The 95th Oscars will be held on Sunday, March 12, at the Dolby Theatre at Ovation Hollywood and will be televised live on ABC and in more than 200 territories worldwide.
Ringling's Computer Animation program has a strong history of Oscar awards. In 2014, alumni Patrick Osborne '03 won the Best Animated Short Film Oscar for his film, Feast. Read about additional Oscar achievements by Ringling alumni.
Black Slide was recently released in The New Yorker and is available to view online.