The 2022 PreCollege program came to a bittersweet end on Saturday, July 16. Culminating with closing exhibitions, a picnic, and an awards ceremony, the consensus among the students was hands down, four weeks well spent.
This year, the PreCollege program which took place from June 19-July 16, saw 235 high school students from 37 states and 11 countries, participate in the four-week, residential academic program. Students were able to choose from multiple immersions, ranging from Creative Writing for Comics and Games, to Virtual Reality Development, to Film Production, and took core foundation classes such as Figure Drawing and Painting.
Here's what some of the PreCollege students had to say:
"I've had such an amazing time, and I honestly don't want to leave now that I know the program."
"This program has been invaluable in giving me an idea of what college will be like, and it has shown me that I really enjoy Ringling College as a school."
"It has helped me become more professional in my art, as well as make connections with other artists."
"The value of the program is access to critique, feedback, and the technical expertise of the professors, as well as the opportunity to meet others with similar interests on a large scale."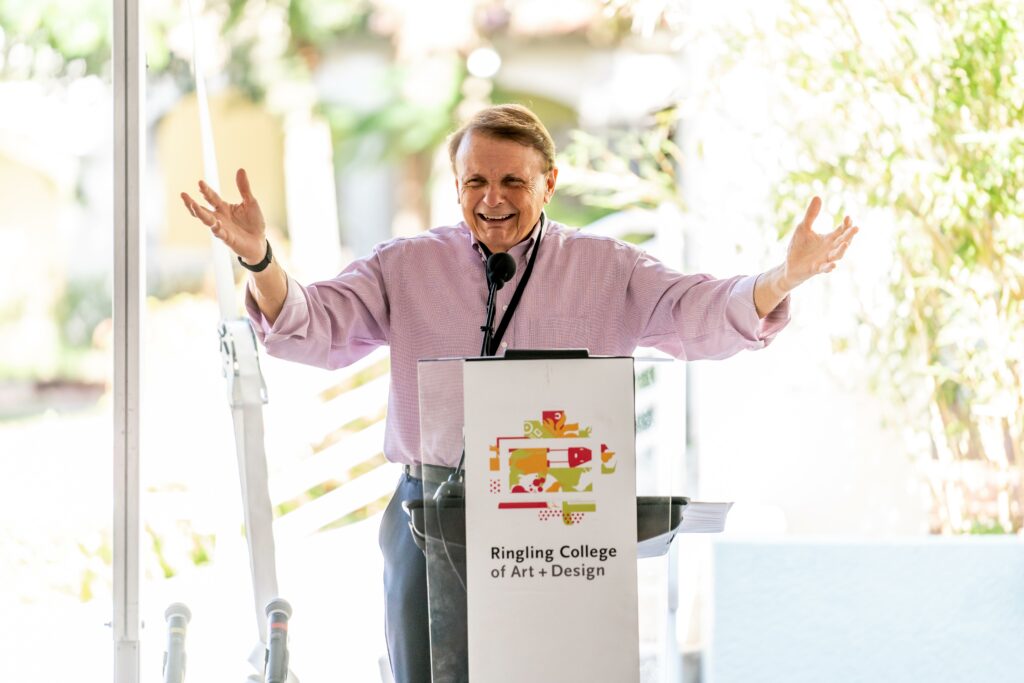 "You should all feel very proud of what you've learned, and how you've grown and adapted through this program," said Dr. Larry R. Thompson, president of Ringling College, at the closing ceremony. "Congratulations. You've gotten a taste of what it's like to attend one of the very best art colleges in the world – Ringling College of Art and Design. And, you got to experience our incredible faculty and staff and get a chance to work on the kind of exciting projects Ringling students get to work on. You also saw what it takes to succeed and be a student at Ringling College."
"We hope that you all come back to us to continue your creative journeys. Your performance at PreCollege helped make you ready for us. And, we are ready for you."
The Ringling PreCollege program is designed to give students a snapshot of what life is like as a Ringling student. The experience can help them make decisions about art school, while giving them the opportunity to create portfolios for admissions and learn more about their potential career paths. 

Applications for PreCollege 2023 will open Nov. 1.