Since coming to Ringling College in 2020, Ana Carolina Pereira has made quite an impression on her students and colleagues – and across the video game industry. The Brazilian-born Pereira teaches in the College's Virtual Reality Development and Game Art programs, in addition to her prolific work in the video game industry. Before her career at Pereira was the lead technical artist for HTX Labs, an immersive training and education software company. The 3D technical artist says her mission is simple: "to make fellow artists, especially beginners, feel empowered, driven and equipped to propel their careers forward."
Pereira received her bachelor's degree from The Art Institute of Houston, where she studied game art and design. Prior to joining the faculty at Ringling College, she taught online for several years, via live stream, content creation, podcasts, mentorship, and event hosting opportunities. She also works in both the virtual reality and video game industries as a freelance artist. Education is a large part of Pereira's practice. Her pedagogy includes empowering the next generation of 3D industry professionals and she is currently writing a book to help young professionals thrive in their fields.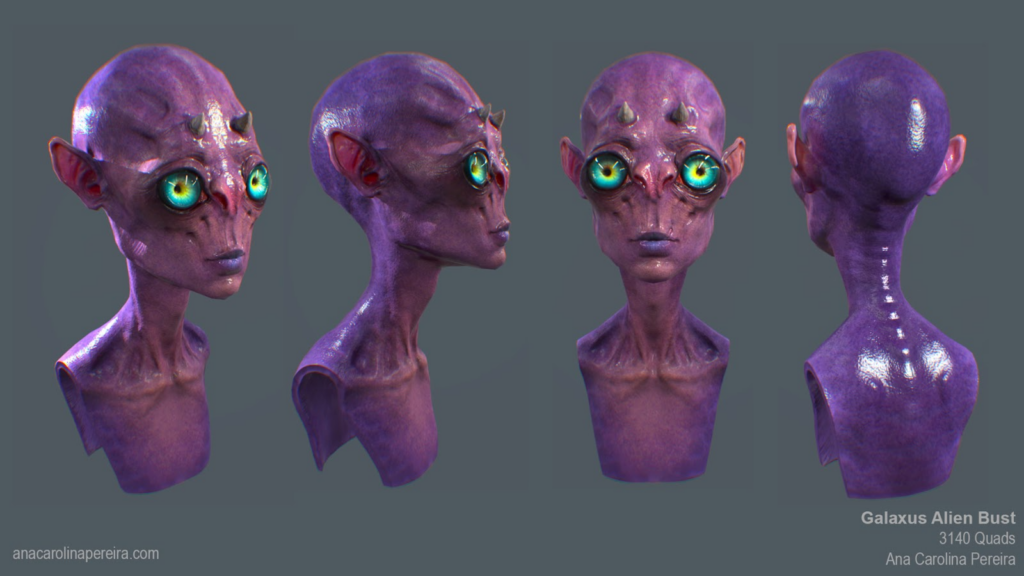 In an interview with Virtual Reality Development student Devon Royer '25, Pereira discusses the challenges she's faced along her career path and how she overcame them. As a follow-up to that interview, we asked Pereira about her experiences in the field and what new developments are exciting her right now. 
I know from your International Women's Day interview that you learned virtual reality while you were in school. Were you in a VR program, or was that part of the curriculum of another program at The Art Institute of Houston?
Pereira I have a bachelor's degree in game art and design, and unfortunately VR was not included in my formal education. I learned VR while on the job.
Do you have many freelance projects? If so, can you tell me about anything cool you have worked on recently?
Pereira I do quite a few freelance projects per year, most of them related to education. Recently I made some 3D meshes to be used in an advertising campaign against domestic violence. I also made a 3D virtual set for an industry event called the ZBrush Summit. You can see some behind the scenes on their YouTube channel.
Are there any new application possibilities for VR that you are excited about right now?
Pereira Absolutely. Personally, I am very interested in where VR is going in general, but I have been watching the content-creation side: immersive virtual sets, AR filters, 3D avatars, etc.
I love that you spoke so much about work-life balance and vacation in your video interview. In addition to all the obvious benefits of time off and rest, do you think your art practice is informed by the activities you do outside of work?
Pereira Yes. Creativity comes from all sorts of places, but for me I find it in nature, other people, and animals. Whenever I go out for walks I always come back energized.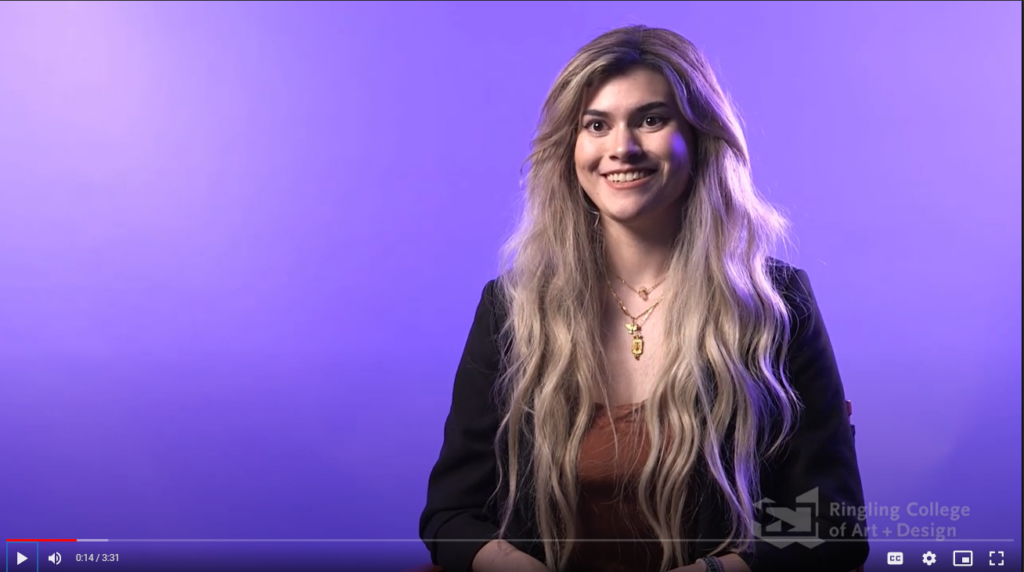 The Virtual Reality Development bachelor's degree program at Ringling College was established in 2018 as the first program of its kind at an art and design school in the U.S. The program has since the program has expanded to include a minor. The VR field is rapidly growing across both entertainment and enterprise industries, expanding the scope of possibilities in the field. Ringling students in the program learn to create an immersive reality that can inform, educate, entertain, and change the way the world thinks about industries including healthcare, architecture, education, media, and more. Today, virtual reality technology is being used to improve safety within the work environment, champion social justice, and help people recover from trauma.