Editor's note: This is one in a series of stories on 2023 graduating seniors, with Calvin "CJ"  Callins and Susan Saulnier.
Graduating Illustration major Ale Ortega-Romero made a big splash during her last year at Ringling College of Art and Design. At the beginning of her senior year she was contacted by Design Center Director Jennifer Mumford to work on a project for National Portfolio Day, a nationwide event where prospective students can get portfolio reviews from art school experts. The project outcome was a colorful poster that was distributed to high schools across the state, and even won her a couple of ADDY awards. She was also chosen as Trustee Scholar for her major, the College's most prestigious appointment. This semester, the College's in-house Design Center tapped into her creativity again to create an Admissions poster for national distribution.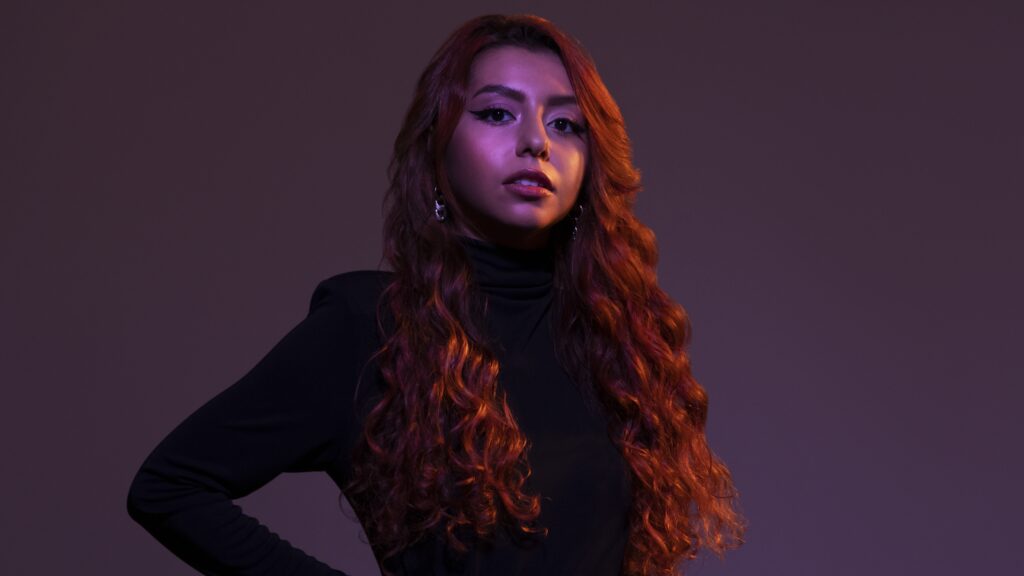 Ortega-Romero could not have had a better experience working with the Design Center. She confessed that at the end of her first semester she left all of her belongings at a desk there with the hope of returning for another semester. And luckily she did.
"I loved working at the Design Center so much because I was given so much artistic freedom to represent my vision on paper," she shared. "Jennifer Mumford welcomed me to the Design Center to work alongside a team of artists and designers, where we collaborated and shared ideas to inspire and help one another throughout the semester. I illustrated and designed a colorful painting that showcased an artist making their dreams a reality through art. I thought this illustration perfectly captured the same experience every eager artist can relate to as creative people — our art manifests in all aspects of our day to day — and I wanted to portray the mind of an imaginative and expressive individual whose room is littered with written concepts and drawings."
With such a large circulation, the Admissions poster project was a great learning experience in inter-department collaboration. "This job proved to be larger than I had anticipated, and it's been a blessing to go back and forth with the creative team to bring this piece to completion. With this particular illustration, I approached the subject of creativity bringing ideas to life through a cinematic painting underwater, representing the notion of an artist's touch being magical and creating art by merely coming in contact with it. This project has been nearing its completion and I can't wait to share the end result!"
In addition to all of the great opportunities she has been afforded at the College, some of Ortega-Romero's best experiences happened while mentoring and tutoring. Prior to being a Figure Drawing tutor for a freshman class in her junior year, she had never considered teaching as a profession. After a semester of planning lessons and aiding the class, she found that she really loves the act of teaching and education as a whole. "Through these experiences I learned a lot about myself and my affection for teaching and instructing others," she said. The process left her with an even deeper appreciation of the faculty that she worked with at Ringling College. "Professor Matteo, Professor Spirduso, and Professor Gardner taught me everything I know about art and design. They really shaped me into the artist I am today."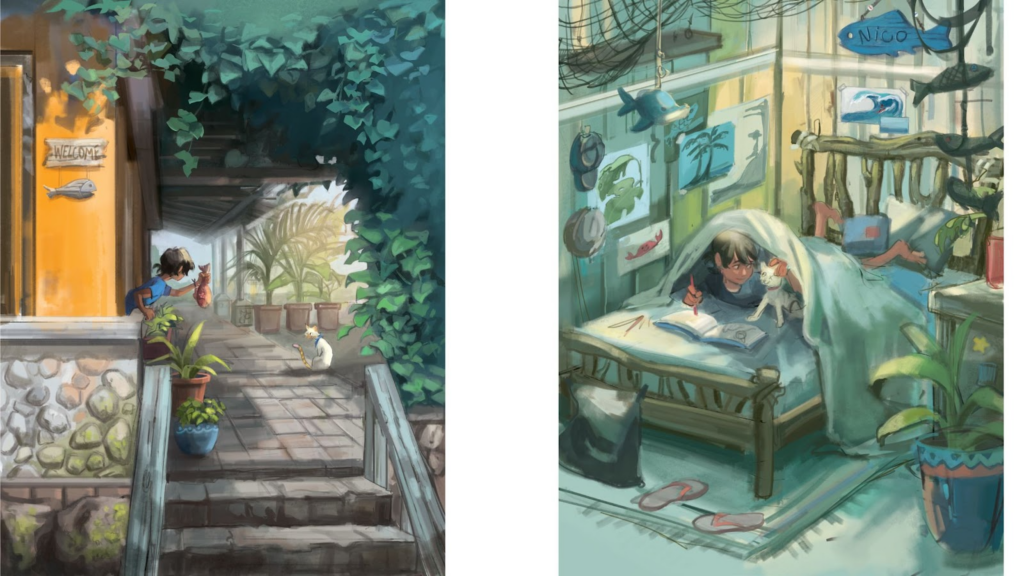 Being named Trustee Scholar for the Illustration Department was probably the most meaningful accolade to bestow her. "As an international student, it validated the time and efforts I have spent at Ringling College." Ortega-Romero comes from the country of Panamá in Central America where, she says, studying art isn't really encouraged. Being chosen meant that all the sacrifices she has made, coming here and working so hard, were worth it.
She credits her family for much of her success. "I am the daughter of two extremely hard working, diligent, and dedicated parents who have unconditional love and support for me, which in turn made it possible for me to study what I love. For that reason I owe every achievement I've made so far to my loving family and have made it my mission to try my hardest during my time in Ringling College. Likewise, this institution has gifted me with priceless knowledge and resources that have helped me all along."
After graduation, Ortega-Romero plans to move to Los Angeles to pursue a career as a concept artist. In her parting words of appreciation to the College and her cohort she expressed, "After four years of studying illustration at Ringling and a year of studying animation at a different university, I hope that I can carry that same intensity and drive into my career as an artist. Coming from Panamá all the way to LA is not something I ever imagined doing without the support of my peers, faculty, and friends in Ringling College."