As part of the College's dedication to help students land great jobs, the Center for Career Services is there to support students in finding great internships. Our ambitious students land internships at the likes of Bath and Body Works, Disney, Dreamworks, Electronic Arts, General Motors, Laika, Psyop, Riot Games, Smithsonian, and Warner Bros. Discovery, among others.
See what current Ringling students have been working on this summer in this ongoing series: Summer Internships
This summer, rising Film seniors at Ringling College of Art and Design, Will Mauricette and Beau Agrawal, both attended internships with major film production companies in Los Angeles, achieving huge steps towards landing their dream jobs after graduation.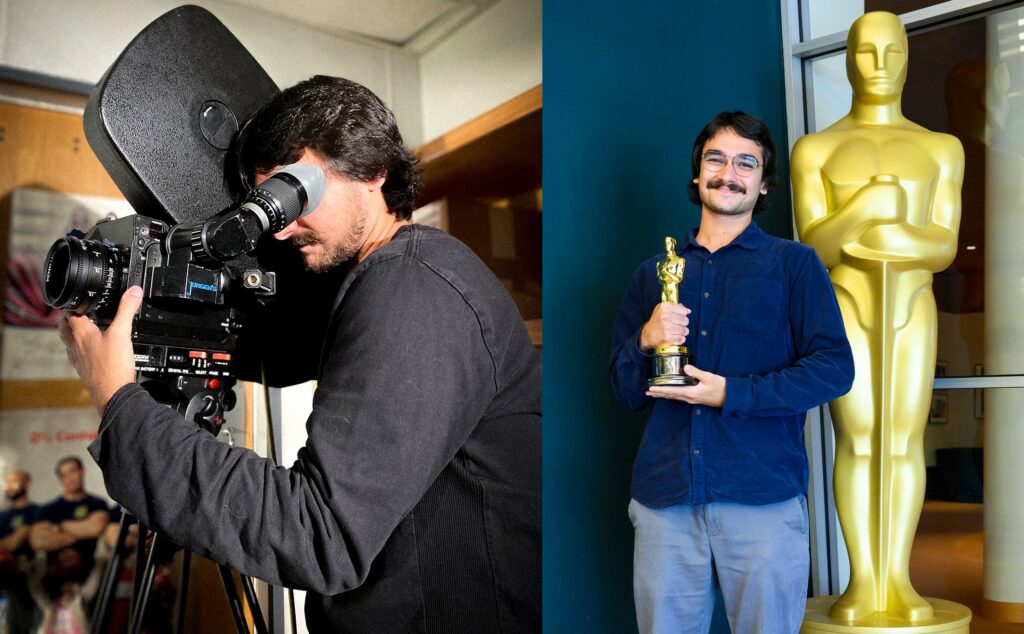 Beau Agrawal '24, Film, spent his summer break interning with FotoKem and the Motion Picture Academy through their Academy Gold Rising Program. FotoKem is a post-production company that specializes in services like digital intermediates, dailies, color, audio, visual effects, and the restoration of classic movies. They have worked on a range of series and films—from The Batman (2021) to this year's Peacock series Poker Face to the comedy/drama Once Upon a Time in Hollywood (2019).
"This summer I was selected as one of 93 interns to take part in the Academy's Gold Rising Program. This included exclusive panels, workshops, and screenings with the Academy. In addition to this, I was partnered with FotoKem for a full-time internship, where I spent time learning about analog film processing/developing and feature film finishing/color grading. I was lucky enough to watch several films go through the post-production process including Oppenheimer, They Cloned Tyrone, and many more. I also got a chance to meet and work with colorists, online editors, and others who contributed to the creation of these films!"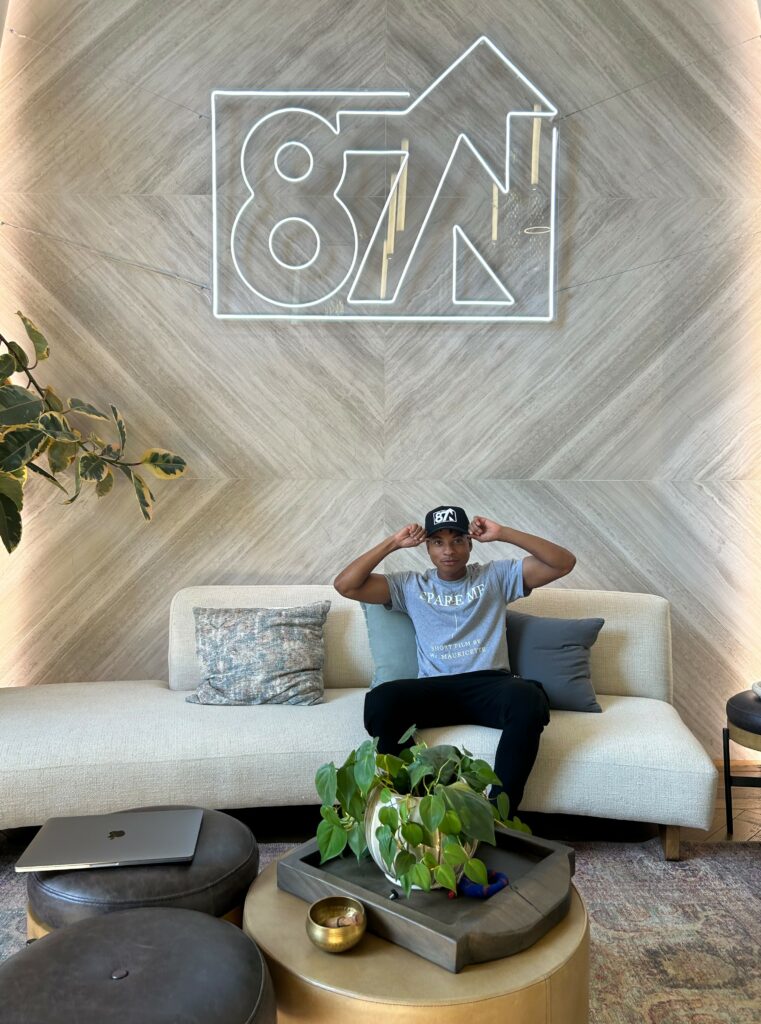 Will Mauricette '24, Film, spent his summer working with 87th North, a production company whose main focus is on action films. They are responsible for the John Wick films, Hobbs and Shaw, and Bullet Train, from 2022. Next year, they will be releasing The Fall Guy, starring Ryan Gosling. The first month of Mauricette's internship took place remotely, and in the second month he traveled to Los Angeles, where he worked in their main office. 
"I started my internship doing script coverage, which was extremely fun and a crucially important skill for a filmmaker. Script coverage is the first step a script goes through when it comes to the studio's desk. The script would come to me first to read and basically give a thorough and in-depth breakdown of it with feedback, before moving on to the producers' desks. I feel more confident in my writing after reading and studying all those professionally written scripts. Another day-to-day task consisted of researching next year's films that are slated to come out, alongside their directors and starring cast. Films like Oppenheimer and Barbie that have Oscar buzz were researched daily. I made a lot of connections and feel as if my summer couldn't have gone any better as a student filmmaker. A major plus was the gym inside the office literally feet away from my desk."
The College's Center for Career Services brings recruiters from top companies around the world, from Disney to Hasbro to Pixar, to give presentations and recruit our students. Over 100 job recruiters visit campus each year, and over 7,500 employers post opportunities
through the Center. Our students land competitive internships and jobs that develop into successful careers.
Read about Dave Scheele's internship with the Washington Capitals, Sky Chandler's internship with Carter's, Elayna Sisson's internship at Bath and Body Works, and Aleyah Lyon's internship with Mattel.