PRESIDENT
Dr. Larry R. Thompson became president of Ringling College of Art and Design in July 1999. As the head of this pre-eminent art and design college, he is transforming the way people think about art and design and why businesses must infuse creativity to thrive.
A lawyer and an educator, Thompson served as Special Assistant to the President of The Ohio State University, President/CEO of Flint Cultural Center in Michigan, and was the founding Executive Director/CEO of the Rock and Roll Hall of Fame and Museum in Cleveland, Ohio prior to joining Ringling College.
He is the former president of the Association of Independent Colleges of Art and Design and currently serves as a member of its executive committee, is chair of the President's Council of the Independent Colleges and Universities of Florida, and serves on boards of many local arts and civic organizations.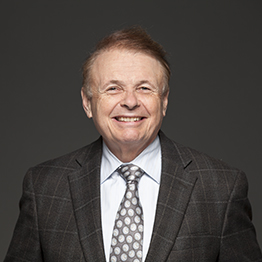 Email:
Phone:
Location:
Building:
Social: